When your business evaluates new software, there's more to consider than how you will use it. It is also important to think about how you will use new software with your existing IT systems.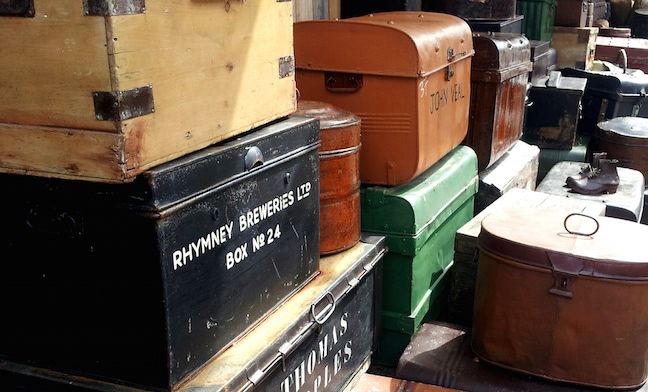 There are several ways for Signavio Workflow (Effektif) to complement existing systems. This article discusses using Signavio Workflow (Effektif) together with your existing tools.
Combined task management
When you work in an office, your daily work consists of a number of tasks, including those that you use a software application to perform. If you're busy invoicing customers, for example, then you probably have software that shows which orders have been shipped and software that generates the invoices that you need to send to customers.
The problem is that most systems don't have integrated task management. You may be able to see which orders can be invoiced, which invoices have been generated and which invoices have been checked and sent to the customer, but not together. Without combined task management, you can't see which team members are working on which task, or which tasks no-one is working on.
You can use Signavio Workflow (Effektif) for combined task management so you can manage tasks that span multiple software applications. The finance team would continue to invoice customers as normal, but with the addition of Signavio Workflow (Effektif) as a virtual whiteboard that helps you manage what everyone is working on.
The benefits of this approach are the visibility you get and the resulting smoother handovers between people that prevent forgotten tasks.
Case management
Daily work often consists of tasks that you naturally structure into 'cases'. In the invoicing example, each customer order is a case that results in shipping an order and sending an invoice.
There is a problem when each of the software applications you use show one part of the story, with no combined view: you need to correlate what you see in one application with the information in another. If you're invoicing customers, you might recognise this situation because you have a piece of paper on your desk where you write down order numbers and the corresponding customer names and invoice numbers and dates.
To manage customer orders from a case perspective, you need a single case view that extends combined task management by grouping the tasks for each case in a single view. If you're working alone then all you need is a piece of paper, but if you're working in a team there are significant benefits to being able to access case information via a web browser.
When you use Signavio Workflow (Effektif) to coordinate each case, team members can use a single case view to collaborate. You can use forms to capture the details about each case, such as a customer reference number, that you can use to look up information in your other systems.
The benefit of introducing case management is that you can manage the work from the customer perspective. By being able to focus on one case at a time, you can translate more efficient work on tasks to reduced cycle times. Your customers don't care what tools you use internally, but they do care how long it takes you to process their orders.
Custom systems integration
A case management approach to coordinating work is a big help when work spans multiple people and IT systems. However, whether you're recording correlations on a piece of paper or in a case management tool, you're still manually copying references from one system to another, which still takes time and risks copy/paste errors.
The next step is systems integration, so that the case information in the workflow is automatically retrieved from the other systems, and can also be used to update data in the same systems as the workflow progresses.
Connections between systems that exchange data or perform actions typically require web services integration. In Effektif, developers can script these connections by writing JavaScript that runs on the Signavio Workflow (Effektif) server at specific points in an automated workflow.
The benefit of using Signavio Workflow (Effektif) for systems integration is that orchestration is already taken care of: you leverage the workflow engine to coordinate what happens in what order, and use process variables to exchange data for each case between systems. This reduces the integration effort to the actual data exchange, at the appropriate point in the process.
Google Apps, Salesforce & other cloud services
In some cases, you will be using third-party cloud services instead of internal systems. This makes integration easier, because public cloud services such as those provided by Google and Salesforce have mature integration APIs. This maturity means that things like good documentation and a large user community give you a head start with integration.
Popular cloud services are also an opportunity for Signavio Workflow (Effektif) to provide built-in cloud service integrations. Effektif already provides a handful of integrations with Salesforce, Google Drive and Box and plans to add more in the future. This means that integrations such as printing invoices and archiving invoice documents work out-of-the-box.
Getting started with Signavio Process Governance
If you're currently using a number of IT systems that work well enough, but don't work together at all, then Signavio Workflow (Effektif) could well be a useful addition. By starting with basic case management, you then have the opportunity to explore workflow automation and systems integration. Getting started is easy - just sign up for a free trial.
Photo: Paul Lewin / CC BY 2.0
Published on: October 20th 2015 - Last modified: November 11th, 2021