First- and second-generation BPM solutions typically target complex business critical processes, where automation has enough value to justify the costs. Meanwhile, employees in a company's central functions use spreadsheets and email to coordinate most of their work. This article explains Signavio Workflow's value to Human Resources (HR) departments.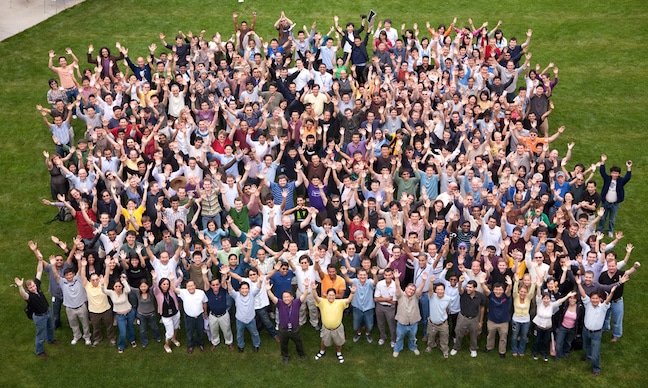 First-generation Business Process Management Systems (BPMS) use proprietary technology, require large up-front investment and result in vendor lock-in. Second-generation BPMS solutions use open technologies and standards and reduce costs, but still require an IT project for implementation. Corporate IT departments routinely deal with these issues so that other departments don't have to solve them.
HR departments can expect less IT instructure investment than business operations. When HR departments rely on off-the-shelf software, they cannot adopt the traditional BPMS approach. Ideally, HR professionals use a Human Resources Management System for the most important work; if not, they probably end up with spreadsheets for everything they haven't outsourced.
Signavio Workflow avoids these problems and can help HR departments in several areas, including:
transparency
standardisation
shared services.
In practice, transparency, standardisation and shared services depend on each other, and not just because of their difficulty.
Transparency
For many HR departments, innovation relies on transparency to improve the employee experience. This applies to both information-sharing, such as salary transparency, and HR process transparency. Transparent HR processes improve employee loyalty and retention.
Companies benefit from transparent recruitment processes, for example, that demonstrate that a company genuinely offers equal opportunities to potential employees. Transparent career development processes help companies attain the same positive reputation among their own employees.
Using Signavio Workflow to automate HR workflows contributes to process transparency by giving HR departments the means to involve employees in their own cases. When HR staff work on a case in Signavio Workflow, the employee can see the case's tasks and assignments, and gain trust in the process.
Companies often struggle to grow a culture of transparency, though. HR departments, in particular, can face difficult discussions if it becomes clear that their policies don't offer the same benefits to all staff. This situation leads naturally to the next step: developing fairer HR policies through standardisation.
Standardization
Attempting to standardise business processes risks reducing an organisation's flexibility to respond to different situations, such as the capability to absorb variation in customer demand. Many HR processes, however, combine transparency with standardisation to ensure that all employees get fair treatment. For example, standard hiring processes help avoid accidental discrimination, promoting diversity and mitigating legal risks.
Standard processes can also help an HR department to scale up to serve a larger organisation at a lower cost per employee. Standardisation especially helps with scaling geographically and navigating the inevitable local variations, especially internationally.
Signavio Workflow helps HR professionals standardise their processes by giving them a straightforward tool for visually modelling the business processes that they actually perform. Executable process models in Signavio Workflow enable reusable but company-specific processes, while making required local variations explicit. In addition, shared models create consistent terminology that make collaboration and decision-making easier.
Meanwhile, for many companies, HR process standardisation precedes a move to a shared services model.
Shared services
Recent years have seen many HR functions move to a centralised model in a shared-service organization (SSO) or shared-service centre (SSC). Shared services depend on standardized processes and IT implementations, which works for some processes better than others.
HR departments have successfully outsourced payroll for years, for example, and achieve the same for other predictable core processes. However, this does not work as well for the less predictable parts of employee (i.e. internal customer) demand. HR simply cannot justify the cost of dedicated IT systems for every single kind of employee request, all the way down to the simplest possible example - a vacation request.
HR shared services can struggle to deliver an effective service for the less common and ad hoc HR processes that fall between the gaps of planned IT automation. Remote service delivery requires online collaboration with internal customers in other locations, and a back-office that has to resort to spreadsheets and email to manage processes for the long tail of service requests cannot deliver. This situation results in slow and unreliable task handovers, long cycle times to resolve cases, and increased costs.
Signavio Workflow fills the gap between fully-automated HR processes, such as payroll, and straightforward employee requests that the shared services front-office can resolve during the first telephone or email contact. Everything else still requires web-based case management, which Signavio Workflow delivers with task assignment visibility and the notifications that make task handovers work. In practice, a lot of this work follows standard processes that you can model and execute in Signavio Workflow, even if they don't justify custom software development.
Published on: April 19th 2016 - Last modified: November 13th, 2020