Two previous articles described business processes for shipping products and invoicing. These are related, because you generally invoice a customer after shipping products to them. Shipping and invoicing are two steps in a higher-level Fulfil purchase order process, which this article investigates.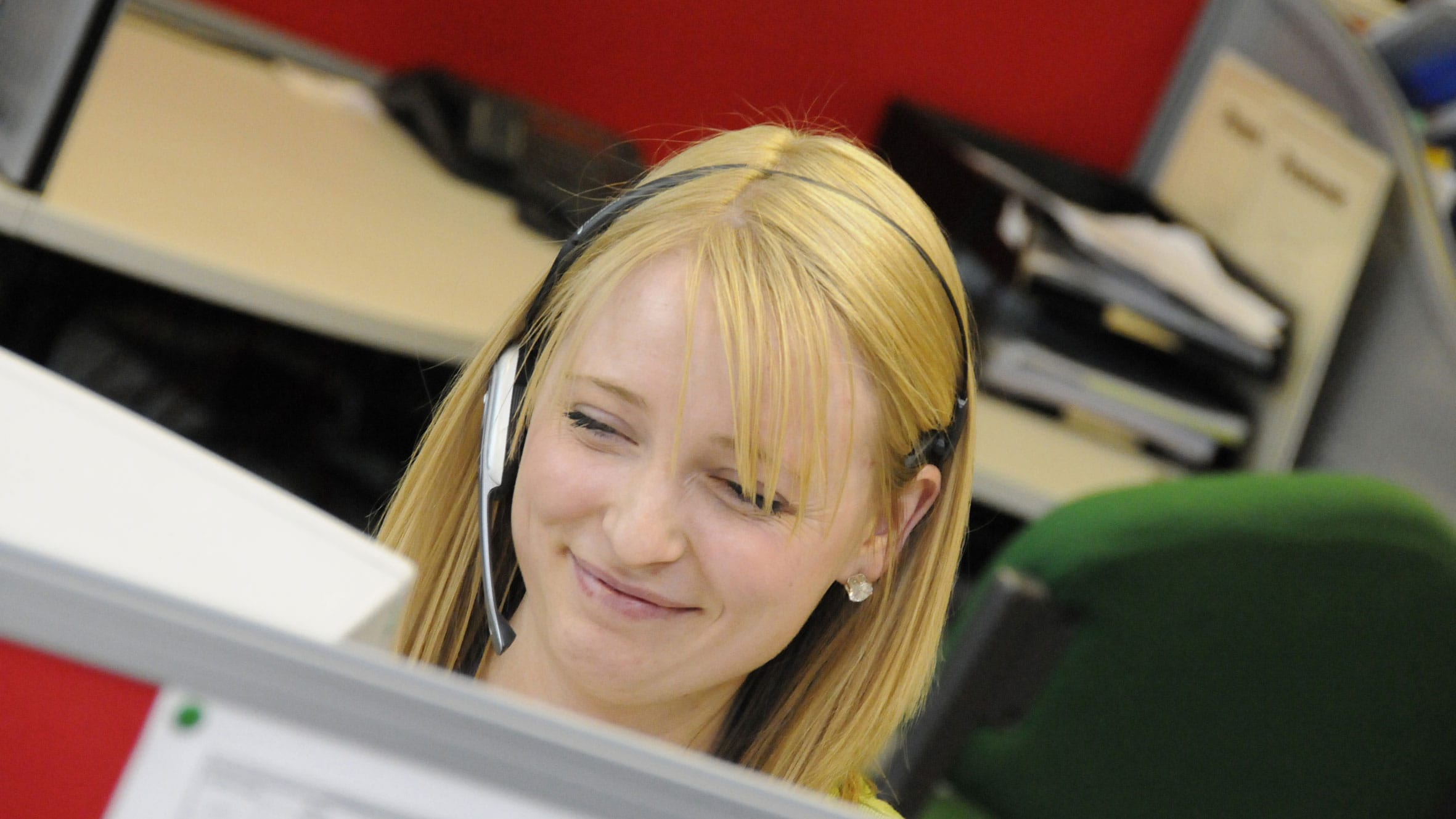 Fulfil purchase order process overview
The Fulfil purchase order process is a common process for companies that receive customer orders for products or services. One possible process overview is as follows.

Process goal
The process goal is to process a customer order, resulting in products delivered to the customer and payment received from the customer.
This version of the process doesn't actually extend as far as the delivery to the customer or receiving payment. Instead, it stops at sending both products and invoice to the customer. The benefit of this approach is to keep this process simple and focus on one part of business operations.
Trigger
The process trigger is a purchase order, received from the customer. Purchase orders take many forms, from a traditional paper-based order form to an electronic order via a web shop. To work with whatever ordering process the customer used, set-up a form trigger in Effektif where you can upload a file that contains the purchase order details, such as a PDF of a purchase order form.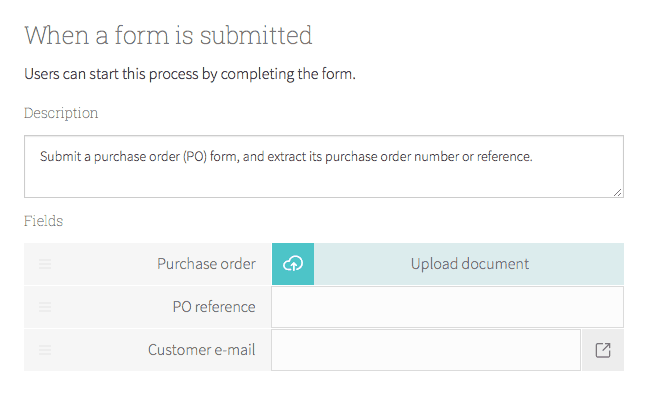 As well as the Purchase order file upload field, the form includes two more fields for information that you'll need during the workflow. Let's assume that the ordering system generated a PO reference (purchase order reference) that identifies the order, that you can copy from the order form. Finally, the workflow will need the customer's email address to send notifications.
Check purchase order
Check purchase order is a new user task in this high-level process, for checking to see whether the purchase can be successfully fulfilled before attempting to ship products. Ideally, the whole process would be fully automated, but for a lot of companies, manual checks are still worthwhile.
There are many it might not be possible to fulfil a purchase order. There may incorrect information on the order, such as an invalid part number, missing payment details or an order for products that are not in stock. If it is not possible to fulfil the order, it would have to be cancelled and resubmitted, unless there's something you can do to resolve the issue.
Identifying purchase orders
The next step is to start handling a lot of purchase orders. When you do this, you will soon find that you need to be able to tell them apart, so you know which one to open.
Using case name templates to identify orders continues the purchase order example and shows you how to do this in Effektif.
Photo: Alan Clark / CC BY-ND 2.0
Published on: April 7th 2015 - Last modified: November 13th, 2020