SAP Signavio Process Transformation Suite new feature
SAP Signavio Collaboration Hub Velocity Edition: Transforming process collaboration and productivity
The power of process management lies in having insights at your fingertips. The SAP Signavio Process Transformation Suite gives you the capabilities you need to create process models that show exactly how your business should work...as well as how it actually works in practice. But the last thing you want to be doing is tinkering with the details of storing and accessing your process models, when you could be focusing on ways to add value to your business. That's why Signavio is rolling out a few changes designed to make process content management easier and quicker. 
Our newest feature gives you a single place to organize and manage all process content. Admins and users with file management rights can now multi-select, rename, edit or delete SAP Signavio Process Manager content directly in the SAP Signavio Collaboration Hub. Additionally, these user groups can create new 'Folders' and organize process content for faster access. This reduces any delay or friction switching between the Explorer and Hub, enabling swifter collaboration and higher productivity for the creators and collaborators of a business process.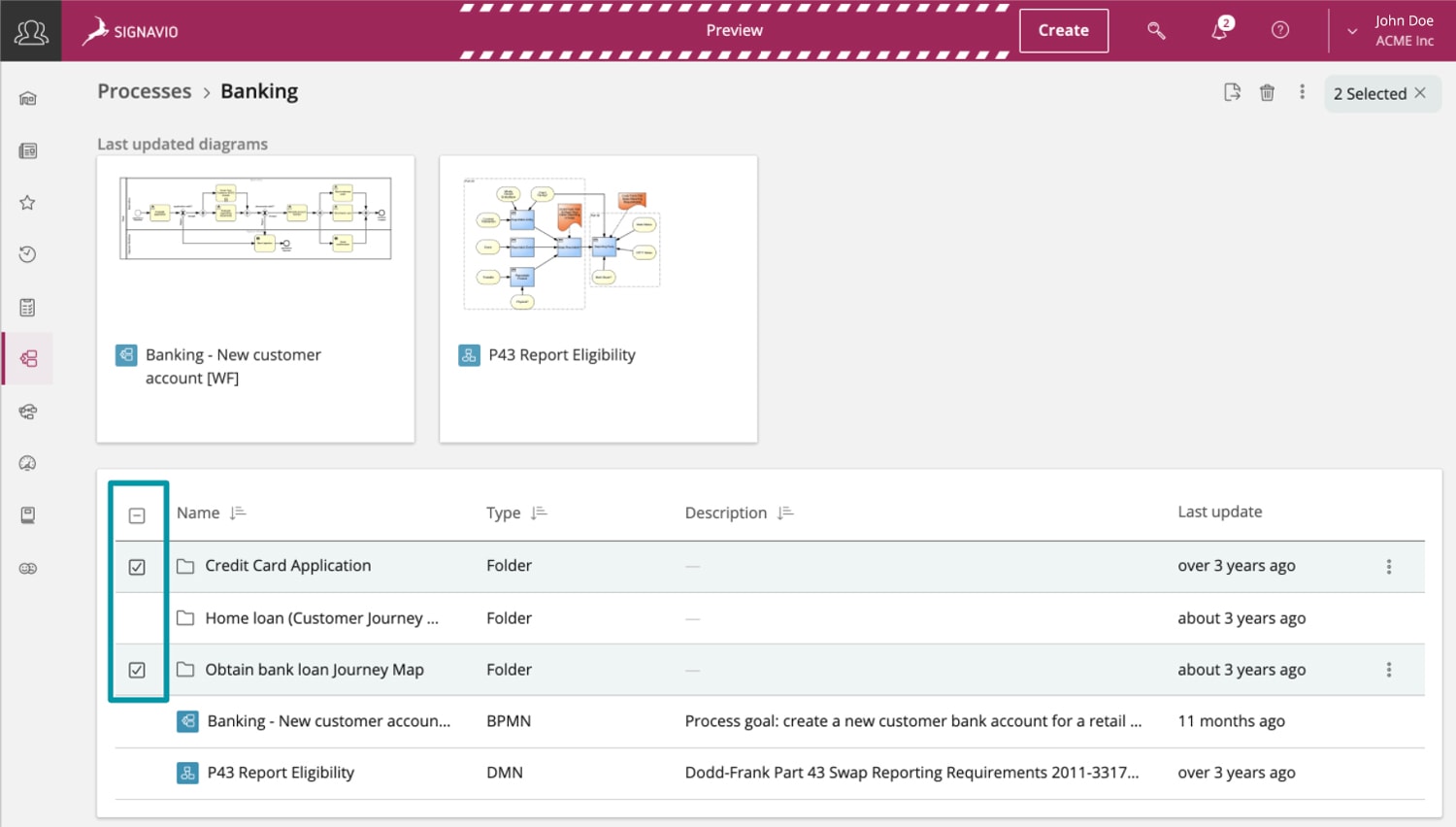 Improvements
Print your process models with one tap
Users can now print a process model directly from SAP Signavio Collaboration Hub! Your printout will include a logo, title, the last update details, revision number, and a watermark. Plus, individual user settings are saved for the next print out (unless changed) and your own browser settings are applied to manage print output. This improvement enables all users to easily save their preferred print settings and print based on their requirements.
Access DMN Models in SAP Signavio Collaboration Hub
Users can now access DMN (Decision Management Notations) models directly in the SAP Signavio Collaboration Hub and leverage the power of combining processes with decision automation. For a refresher on the profound positive impact this can have on your business, check out our guide on how to unlock the value of business decisions.
Signavio SAP Solman7.2 v2.1 Connector
SAP Solution Manager (Solman) helps companies to shape their S/4 HANA transformation with a centralized concept for managing systems, applications and processes. Signavio already significantly accelerates rollout of SAP S/4HANA® initiatives and their time-to-value by enabling S/4HANA® integration based on SAP best practices. With SAP having announced plans to end support for its legacy systems in 2027, Signavio technology is ready to help you manage this transition smoothly.
With this release, Signavio offers an improved version of its SAP Solution Manager 7.2 connector, namely Signavio SAP Solman7.2 v2.1 Connector. This improved version enables easy reuse of existing SolMan process steps by:
importing the "Process Step Library" into the Dictionary, and
linking process steps on export.
Reusing process steps in this way enables admins to quickly connect business processes to executable transactions, thus reducing manual efforts to link business processes to technical documentation, test data, and transactions. Signavio admins get a central source of information for all process documentation, to drive better business and IT alignment and mitigate risks associated with a SAP S/4HANA® initiative. A smooth and seamless go-live is your goal, and ours!
How it works:
Import "Process Step Library" into the Signavio Dictionary.
Link various BPMN tasks to the same process step dictionary item.
On process export, the created/updated processes will link to existing process steps from the library (instead of creating new entries in the library).
All the additional links, material, and attributes that are defined on the steps are displayed.
You can see the steps play out in the screenshots below.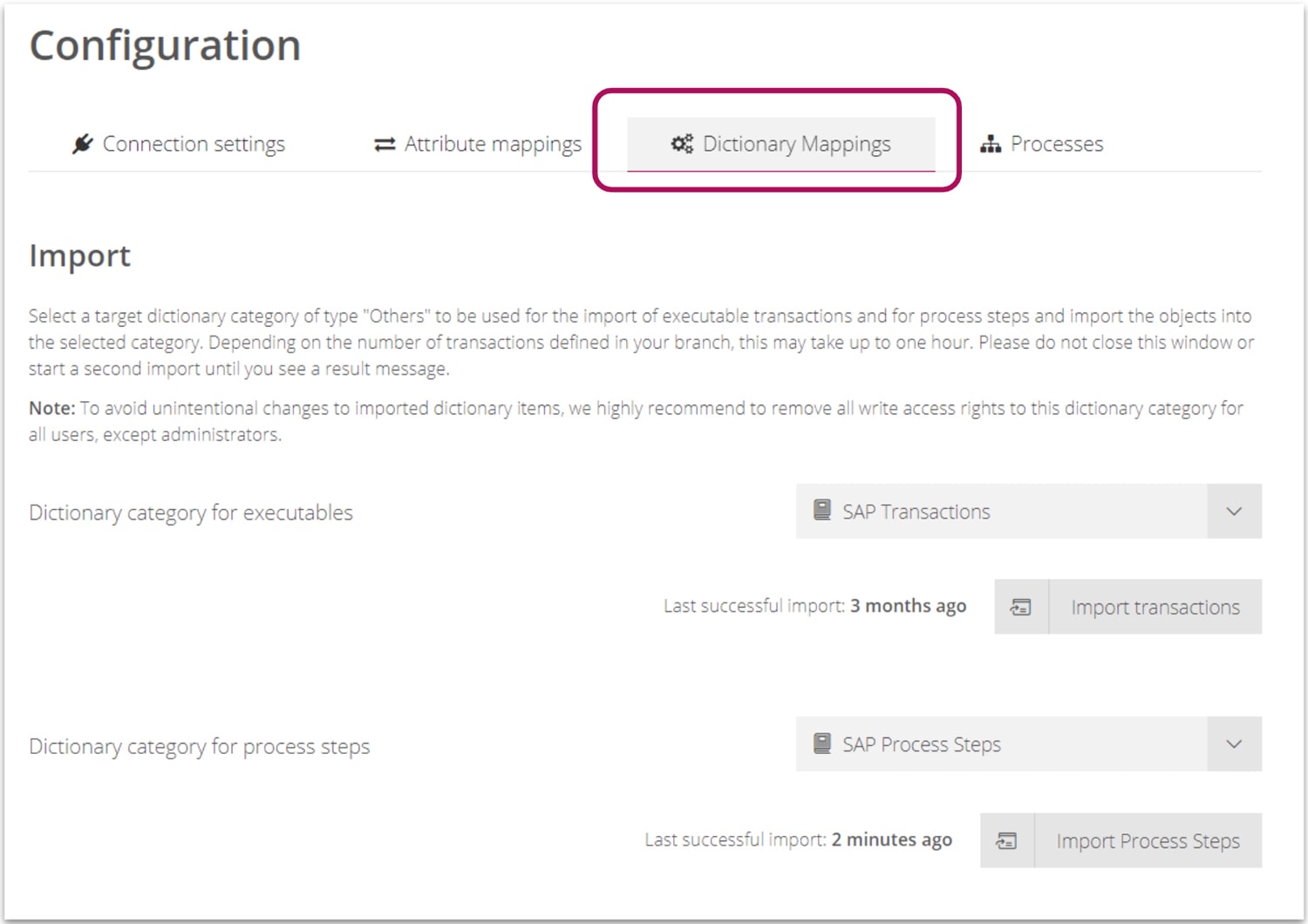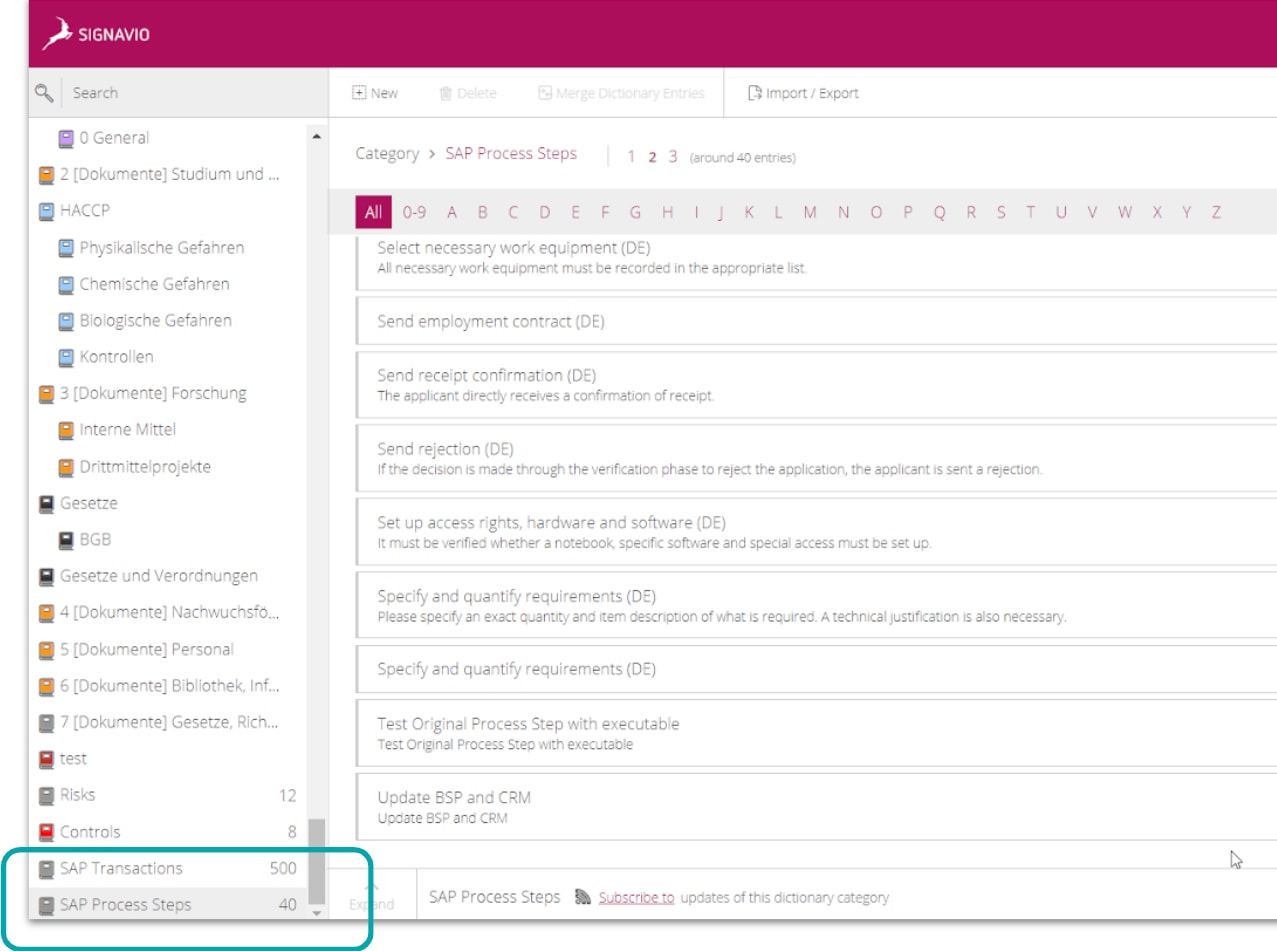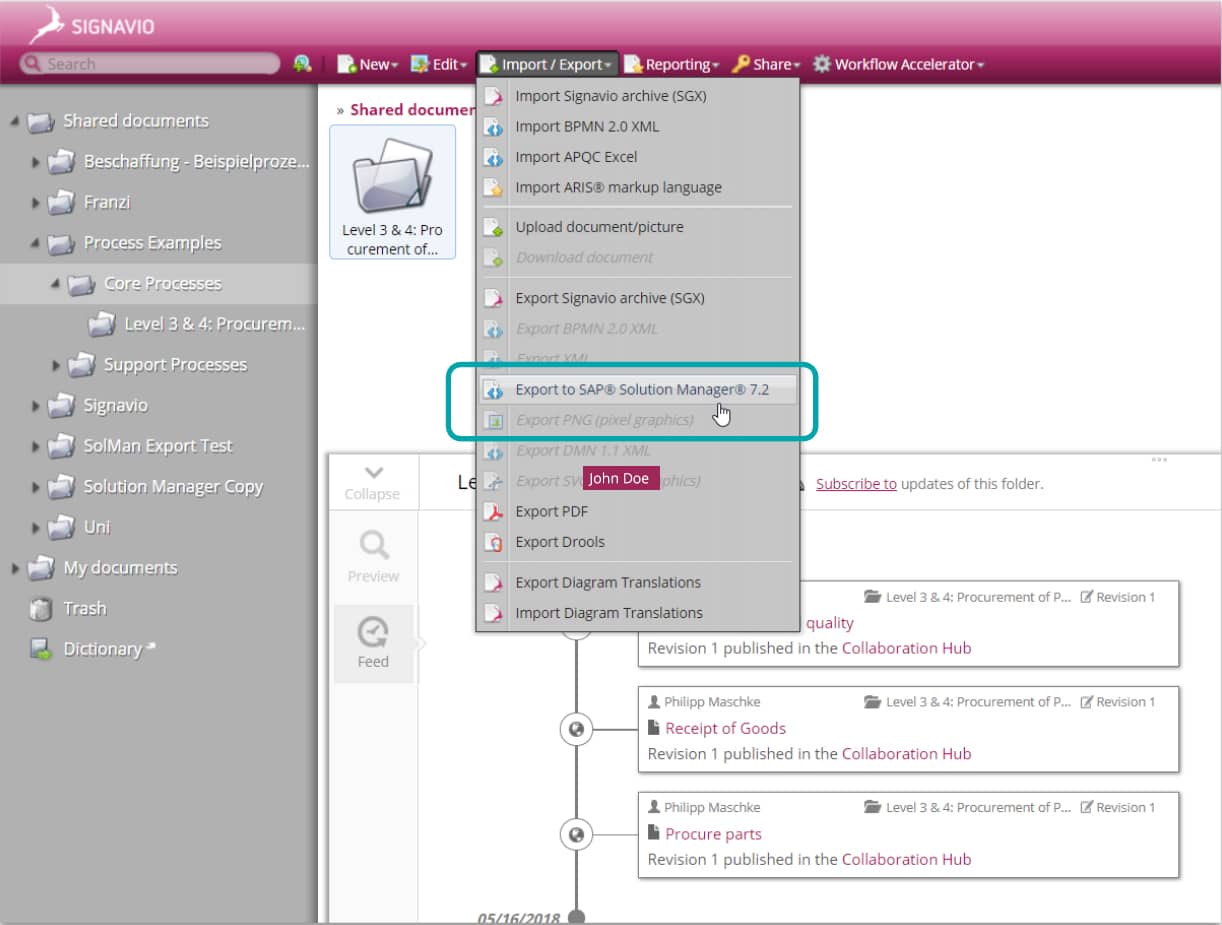 SAP Signavio Process Intelligence announcement
Signavio + FortressIQ: experience the power of process and task mining
You may have already seen the announcement of Signavio's partnership with FortressIQ. Together, we combine top-down and bottom-up approaches to model, discover, govern and monitor processes and tasks, offering unique visibility and efficiency across the entire process value-chain.
How it works:
FortressIQ Desktop Sensors automatically capture all relevant user and business activities via computer vision from a team without disruptions or any IT integrations. FortressIQ's AI and machine learning algorithms collect, organize and map all user and transactional process data into a Level 5 Process Definition Document (PDD).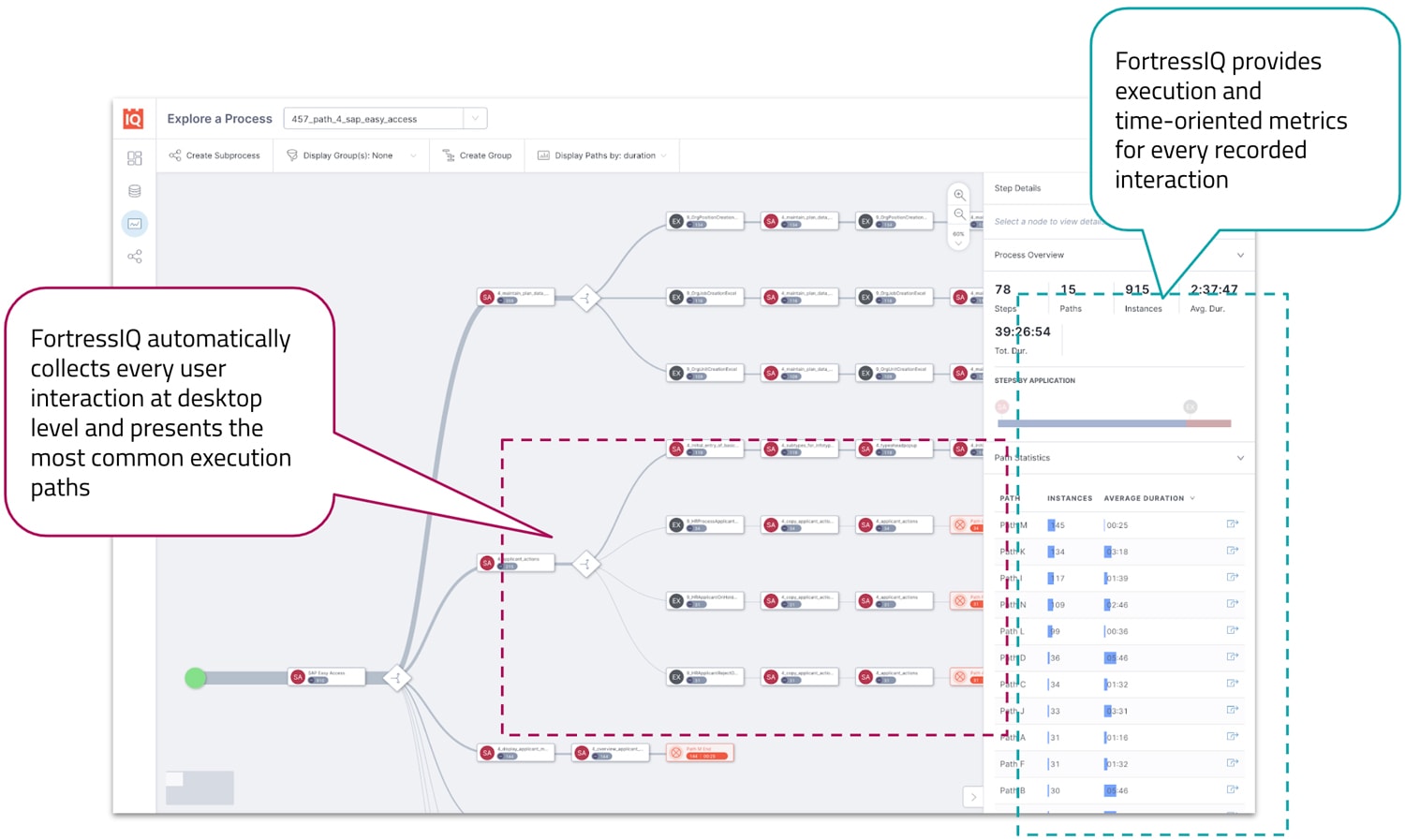 The collected business and user interactions are then uploaded in SAP Signavio Process Intelligence to gain further context with the associated business processes and KPIs.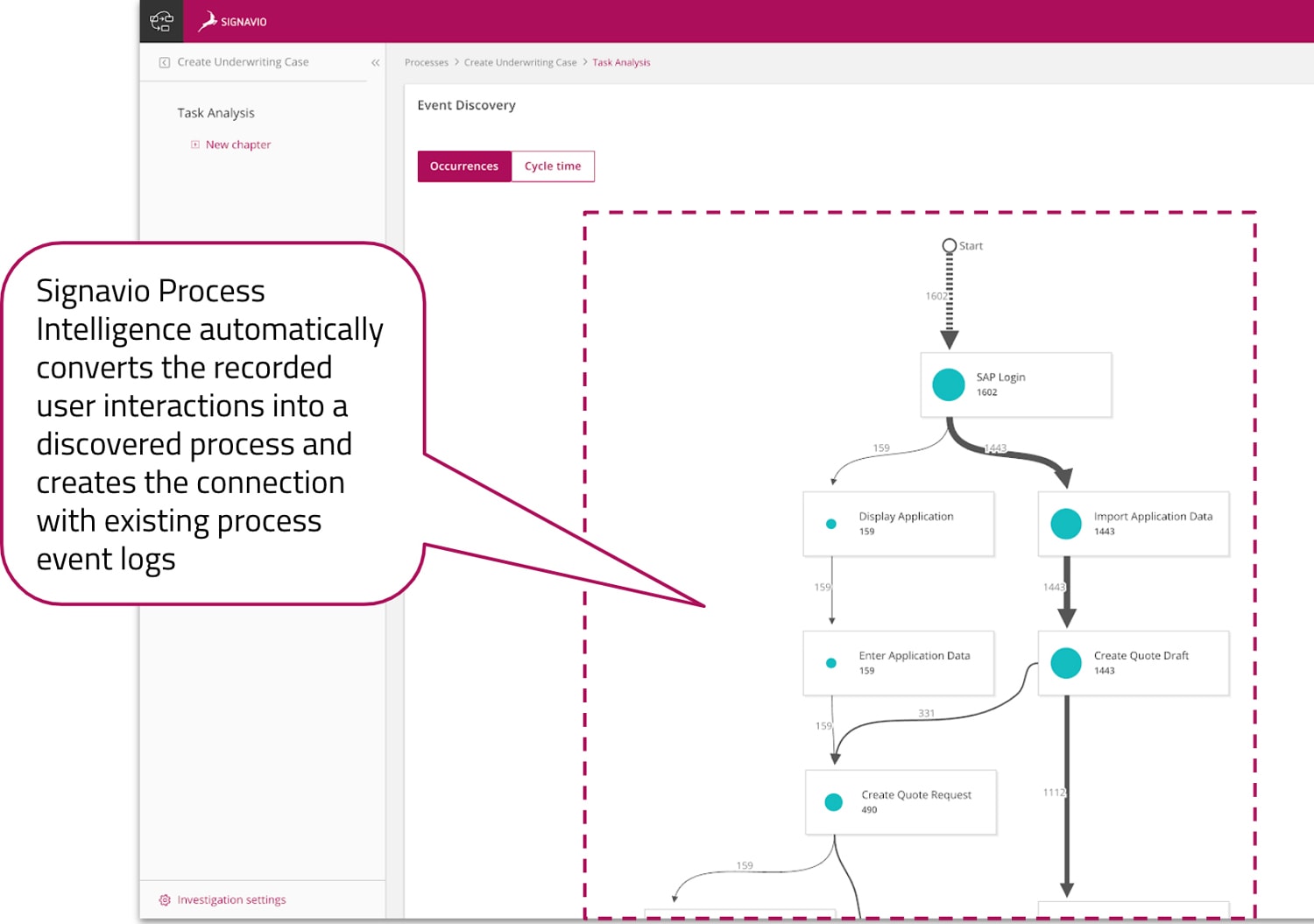 By mapping process control flows with user data flows, SAP Signavio Process Intelligence enables companies to:
perform faster investigations to identify bottlenecks;
conduct effective root cause analysis;
derive accurate process throughput and cycle time versus approximate estimations that may not necessarily be accurate; and
reduce risk by flagging process deviations in real-time.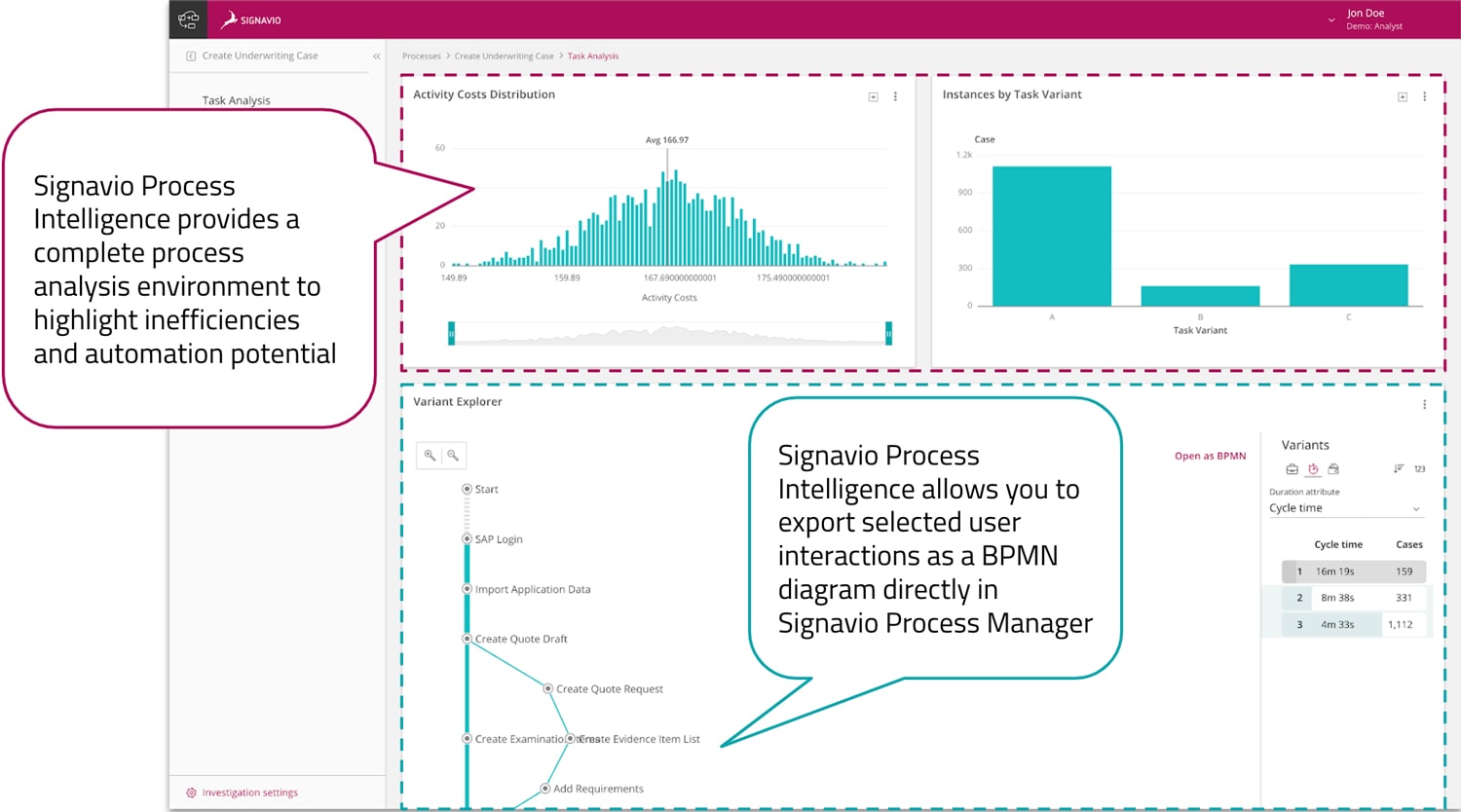 To learn more about this exciting partnership, download our guide to gaining unparalleled insights with Signavio and FortressIQ.
As ever, you can view a complete list of all product improvements and bug fixes by checking out the Signavio Release Notes.
Signavio World 2020: unlock business excellence in the "new normal"
At Signavio World 2020 we will be announcing many new SAP Signavio Process Transformation Suite features and capabilities that will redefine productivity and efficiency at the enterprise scale.
At Signavio World 2020 you will be part of a global (virtual) gathering of your peers, C-suite decision-makers, and experts, joining together to learn, network, and collaborate about digital transformation challenges, critical elements of business transformation, and real-world solutions.
Don't miss out on your spot!
Published on: October 9th 2020 - Last modified: October 14th, 2020