Our first ever Customer Usability Breakfast
The SAP Signavio Process Transformation Suite is a powerful piece of technology, offering a range of tools to track, manage, and optimize business processes. As part of our commitment to innovation, we are constantly tweaking the software, making improvements in our quest to make the Suite as intuitive and user-friendly as possible. But to do this, we need to know what our customers actually think, which brings us to the first-ever Signavio Customer Usability Breakfast.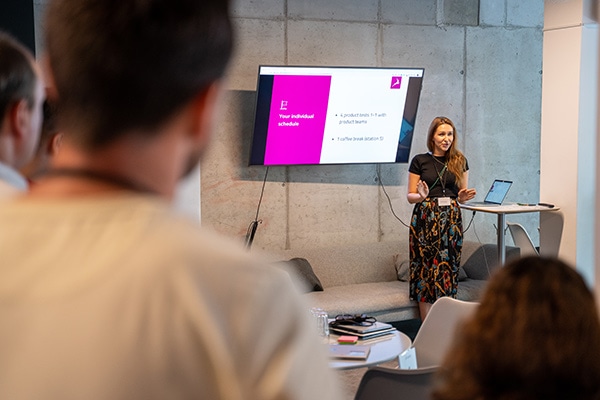 It was super fun, and very insightful, especially with SAP Signavio Process Intelligence. I like to think analytically about things, and I hadn't used PI before, so that was great. Plus, everyone at Signavio was very fun and open to our ideas. - Bassma, Signavio customer
Testing is a vital element of any product development, and at Signavio, we love hearing what customers think of our software. So we invited a few lucky customers to our Berlin HQ to be the first to experience some of the exciting new features in the Suite, prior to general release.
Mingling with the experts
The Signavio product team were also on hand to answer questions directly, and offer their specific expertise in the best way for customers to take advantage of what the Suite has to offer, and how to best unlock the power of process within their own organizations.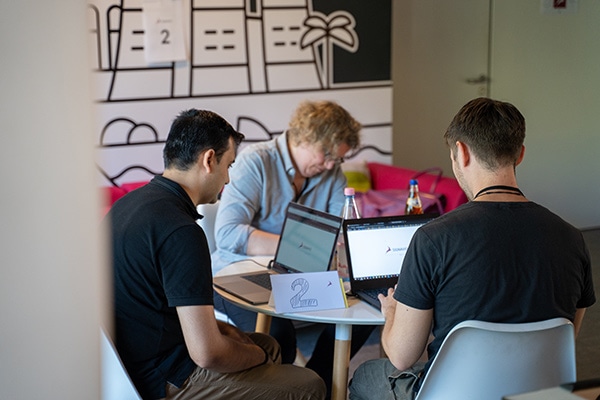 The usability breakfast was really good. The format was great, the best way to discuss and 'mirror' with colleagues about all aspects of how the SAP Signavio Process Transformation Suite works. I don't usually eat so much breakfast, but you'll always get me with coffee. - Sebastian, Signavio customer
As well as chatting with other process management experts, and getting an exclusive preview of what's coming up from Signavio, attendees enjoyed a lavish breakfast. As an added thank-you for their time and willingness to help us improve our product, everyone who came along received a free ticket to Signavio World, our upcoming Business Transformation Summit taking place in Berlin on November 20-21, 2019.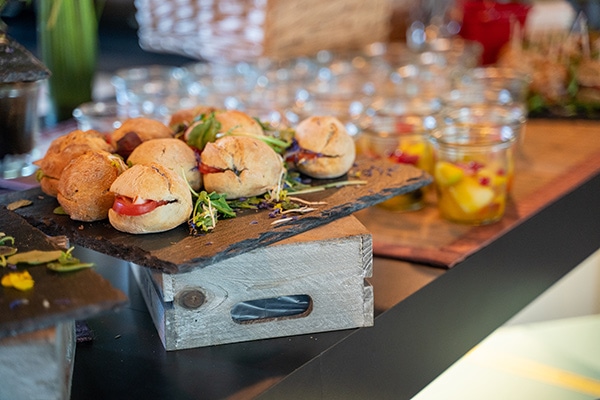 Next steps
Customer feedback is incredibly important to us here at Signavio. If you'd like to attend a future Customer Usability Breakfast, simply contact ux-research@signavio.com and we will add you to the invitation list.
We love getting out and about and meeting our customers at other events, too. If you're keen to join us, check out our events page for information about what's coming up near you. Finally, if you'd rather stay put and get started on optimizing your business processes, why not sign up for a free 30-day trial with Signavio today.
Published on: August 14th 2019 - Last modified: August 14th, 2019