Thanks to our attendees
Signavio World 2020 supported high performance across a range of industries and technologies, tying together the critical elements of business transformation based on C-suite, peer, and expert priorities. This year, nearly 4600 registrants took advantage of the virtual workshops and strategy breakout sessions to help unlock operational and customer excellence.
As usual, this year's attendees were a diverse group, including process professionals, heads of organizations, C-suite executives, and more, representing industries ranging from banking and telecommunications, to higher education and the public sector, to name just a few. All in all, people from more than 128 countries took part.
Thanks to our presenters
We all know COVID-19 has changed the way we work—large gatherings and conferences seem to be a thing of the past, at least for the time being. Fortunately for Signavio World, technology came to the rescue in the form of our online conference platform. We were able to adapt to our new reality, and ensure the presentations (a total of just over 13 hours in length!) from our 37 speakers across two time zones went live exactly when they needed to.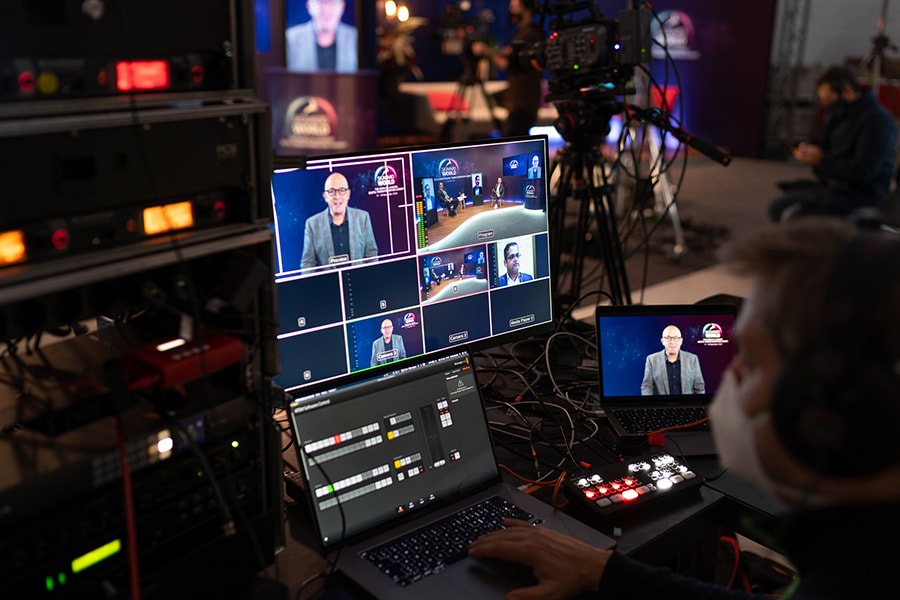 The Signavio World control room in action
Any Signavio World 2020 review would be incomplete without mentioning that a particular highlight for many attendees was our guest keynote. Some even said his presentation was truly out of this world… For the first time ever, our featured speaker wasn't a customer or partner, but a real, live astronaut! Tim Peake, the European Space Agency's first British astronaut to travel to the International Space Station, gave us all some stunning insights into his time in space. His experiences also served as a reminder that in complex, high-pressure situations, following the right processes and making use of effective collaboration are absolutely critical to success, no matter your circumstance.
As is traditional at Signavio World, there was also an insight into our upcoming product release: the SAP Signavio Process Transformation Suite Customer Excellence Edition. For more information, you can visit our dedicated Customer Excellence Edition landing page. Dr Gero Decker, Signavio co-founder and CEO, also delivered his keynote address on the future of business transformation, and the role process professionals have at the epicenter of the tectonic shifts our organizations are going through as operational and customer excellence becomes more important than ever.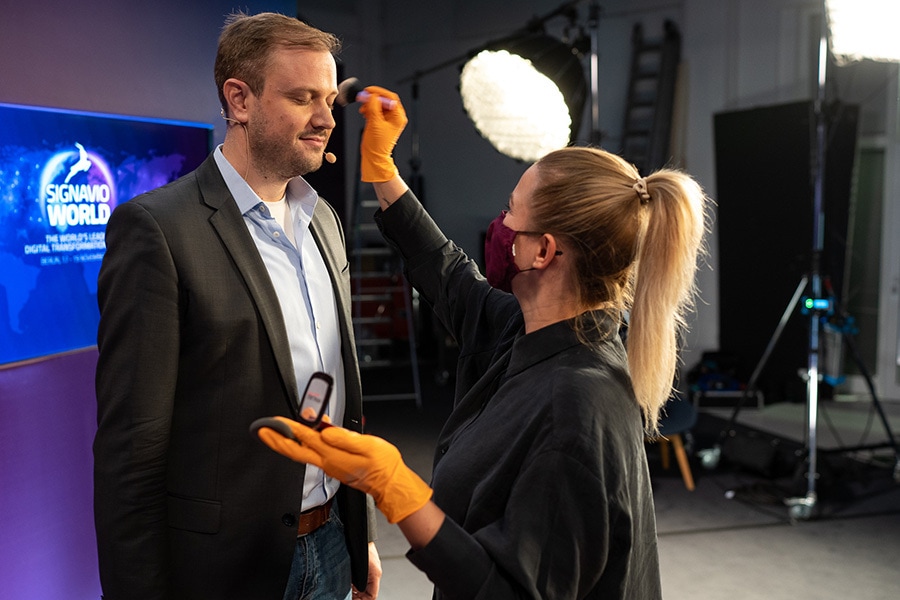 A peek behind the scenes. Preparation is key!
Thanks to our sponsors
Our platinum sponsors for this year's event were Blue Prism, BPM-D, FortressIQ, Deloitte, and PwC. Thanks to their support, as well as our gold sponsors, the event was a great success…as our attendees agreed!
Super cool event! Great booth! Congrats!
Very well organized event, by the way. Great visualization of the conference, interesting presentations and nice gamification elements.
We really love the digital layout of the event and interactive website!
This is one of the BEST virtual events I've attended. Content is RICH. Delivery is STELLAR. Experience is SEAMLESS. Kudos to the entire Signavio team!!!
Thanks for the memories
Even with Signavio World over for another year, we think the future of digital transformation looks bright! If you missed out on attending, never fear: you have more options than just re-reading this Signavio World 2020 review!
If you'd like to experience each part of Signavio World 2020 again (or even if you just missed out on a couple of sessions) you can view recordings of every single keynote, breakout, and discussion panel online at https://signavioworld.vfairs.com/
Published on: November 26th 2020 - Last modified: December 3rd, 2020