Signavio hits the road
Over the last few months, we've been rounding up our Signavio Business Breakfast tour which brought bacon butties and business insights to cities in Germany, Austria, and Switzerland. If you managed to get a spot and came to see us live, then howdy! We hope you enjoyed it! If not, then fear not—we've got all the highlights for you, right here on the blog.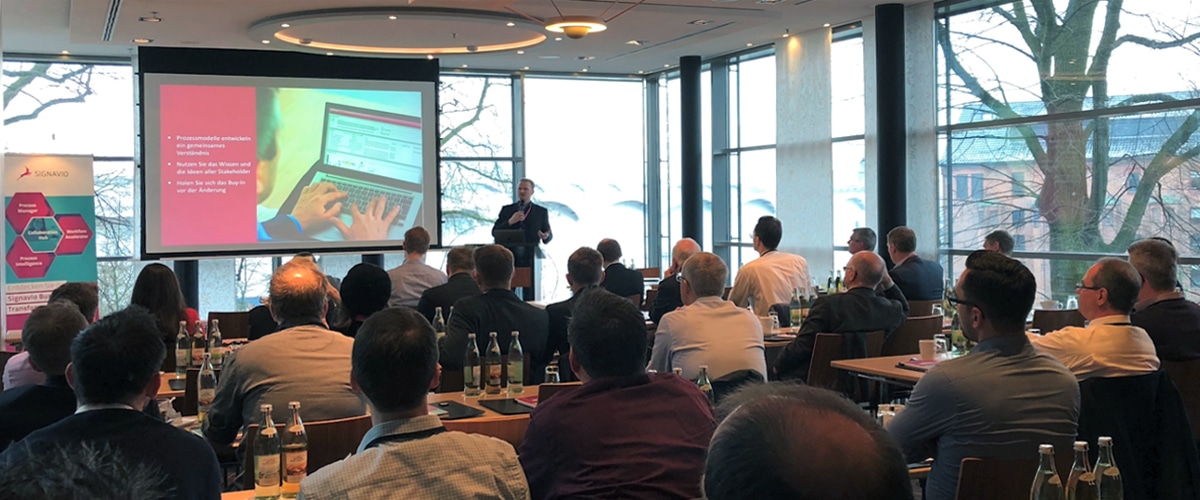 What a tour!
We had over 330 registrants across the tour, and our hard-working Signavio rockstars traveled over 33,000 km to bring Process Mining insights directly to your doorstep. With the focus strongly on Process Intelligence, our experts were out in the field from November 2017 to February 2018, demonstrating the possibilities of process mining and giving unique business insights through use cases and best practices.
We had many positive interactions and insightful exchanges with a variety of business people from all sorts of industry sectors, while our experts and external guests answered questions such as:
Why are my processes not working as they should?
How can I evaluate the vast amounts of data influencing my processes?
How can I make process improvements across the board?
We'll let your words speak for themselves
"Please do these events more often—even in times of webcasts, face-to-face contact is so important and makes a distinct difference."
"I'll definitely come back to hear more on other topics and products, as well as on other use cases. All in all, a very efficient event, super!"
Next dates?
Luckily enough, we're always on the road, so it's likely we'll be attending or hosting an event near you soon. Just check out our events schedule and come say hello! We'd love to get to know you!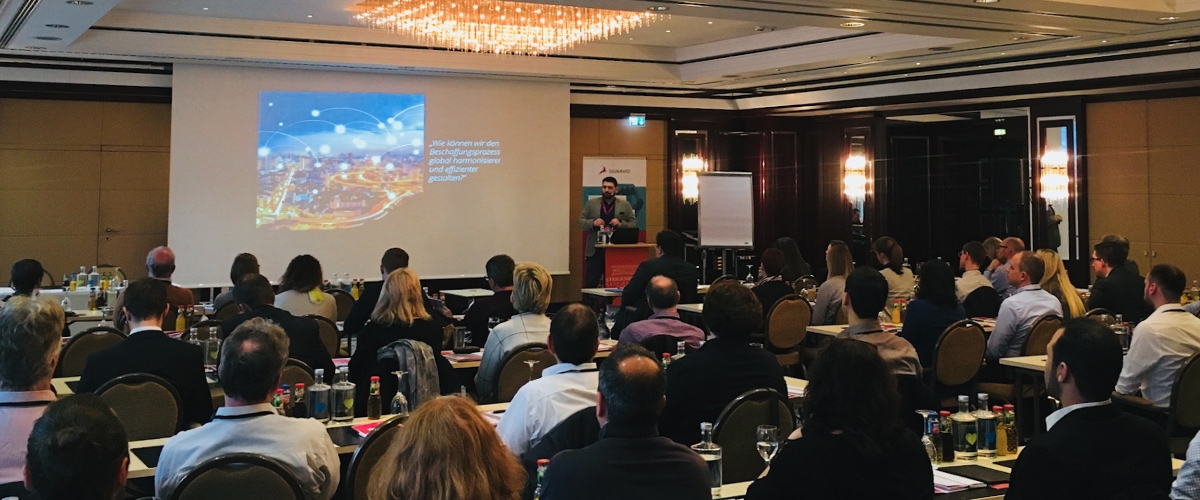 If you can't make it to an event right now and you'd like greater insight into the impediments in your own organization, why not harness the power of award-winning SAP Signavio Process Intelligence to understand and improve your business processes. Or, if you are ready to tackle things straight away, sign up for a free 30-day trial with Signavio today.
Published on: April 5th 2018 - Last modified: November 13th, 2020