But he's not a happy chap! Having spent his summer in the sun, it seems Rudolph hasn't returned in time for duty. Of course, this is just hearsay, and we know what St. Nick can be like after a few glasses of mulled wine. But Rudy is gone, and the SAP Signavio Process Transformation Suite is the only thing keeping the grotto from implosion.
But with Rudolph out of town, it looks like we're headed for a holiday nightmare…
Step up the Signavio Gazelle! At about 1/50th the size of a North Pole reindeer, our little ripper has taken on the challenge of replacing Rudolph. Usually seen lounging around our Berlin office modelling processes and eating vegan Currywurst, we are proud to announce that our pocket rocket is answering Santa's SOS. Leading from the front of the sleigh alongside Prancer, this prized Signavian has been waiting for an opportunity to take on a big international mission. After all, it is quite an honor to save Christmas!  So, keep an eye out for our gallant hero, whizzing overhead on the 24th. "The power of the cloud just got real," says our gazelle.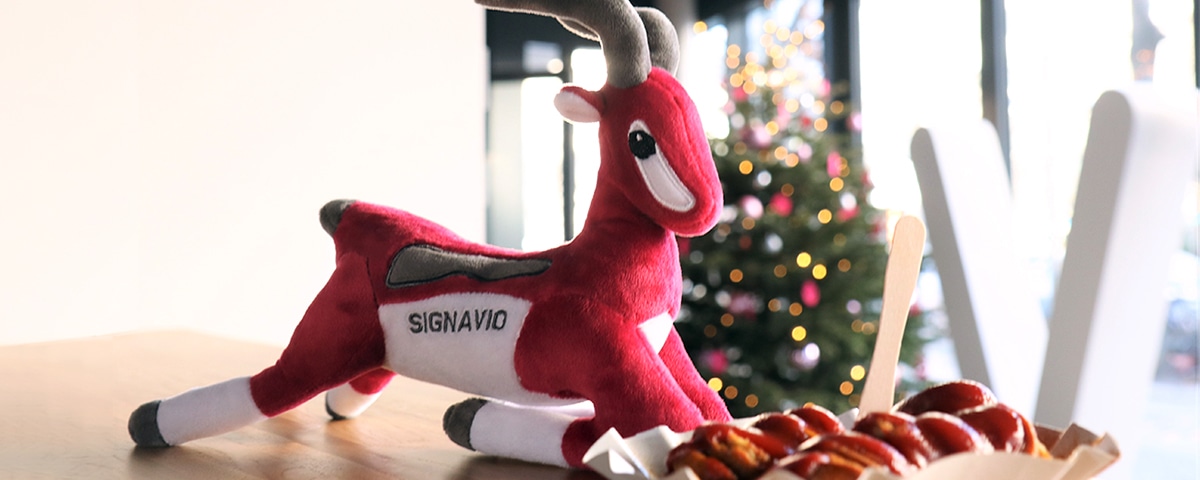 And as we prepare a farewell party for the plucky gazelle, whilst peeling a couple of carrots for the others, we give a big shout-out on Signavio's gazelle's behalf: Happy Holidays! Whoever you are, and wherever you may be, enjoy the silly season. And remember to look up when you hear Santa coming: the power of Signavio is quite literally in the cloud. Ho, Ho, Ho!
Published on: December 22nd 2017 - Last modified: February 14th, 2018