Last week we explored the importance of decision management in ensuring a collaborative approach to compliance in a blog post about why collaboration is essential to compliance. Carrying on from that topic, we now turn to the question of what takes place after the collaborative process comes to a natural conclusion, and it is time to make a decision.
Of course, in any business, every day comes with a wide array of decisions that have to be made. The topics and outcomes can be incredibly varied, but decision-making affects everyone in your organization, from those with customer-centric roles, to procurement managers and C-level executives. The sheer number of decisions can very quickly become overwhelming, leading to a phenomenon known as 'decision fatigue'.
Understanding decision fatigue and how to avoid bad choices
Think about just a tiny snapshot of the sorts of questions faced by business owners, managers, and employees. Will you take on a new client whose demands appear to outweigh their value for your company, or turn them away? What about the new employee—should you hire this person or that one? Onboarding is expensive and employee churn could hurt productivity—are they worth the investment? Do you want to innovate harder, or offer more services? If you work to improve the quality of the services you offer now, what other opportunities will you have to sacrifice? Decision-making is exhausting, and it can be dangerous for your business if your team is experiencing too many decision points too often.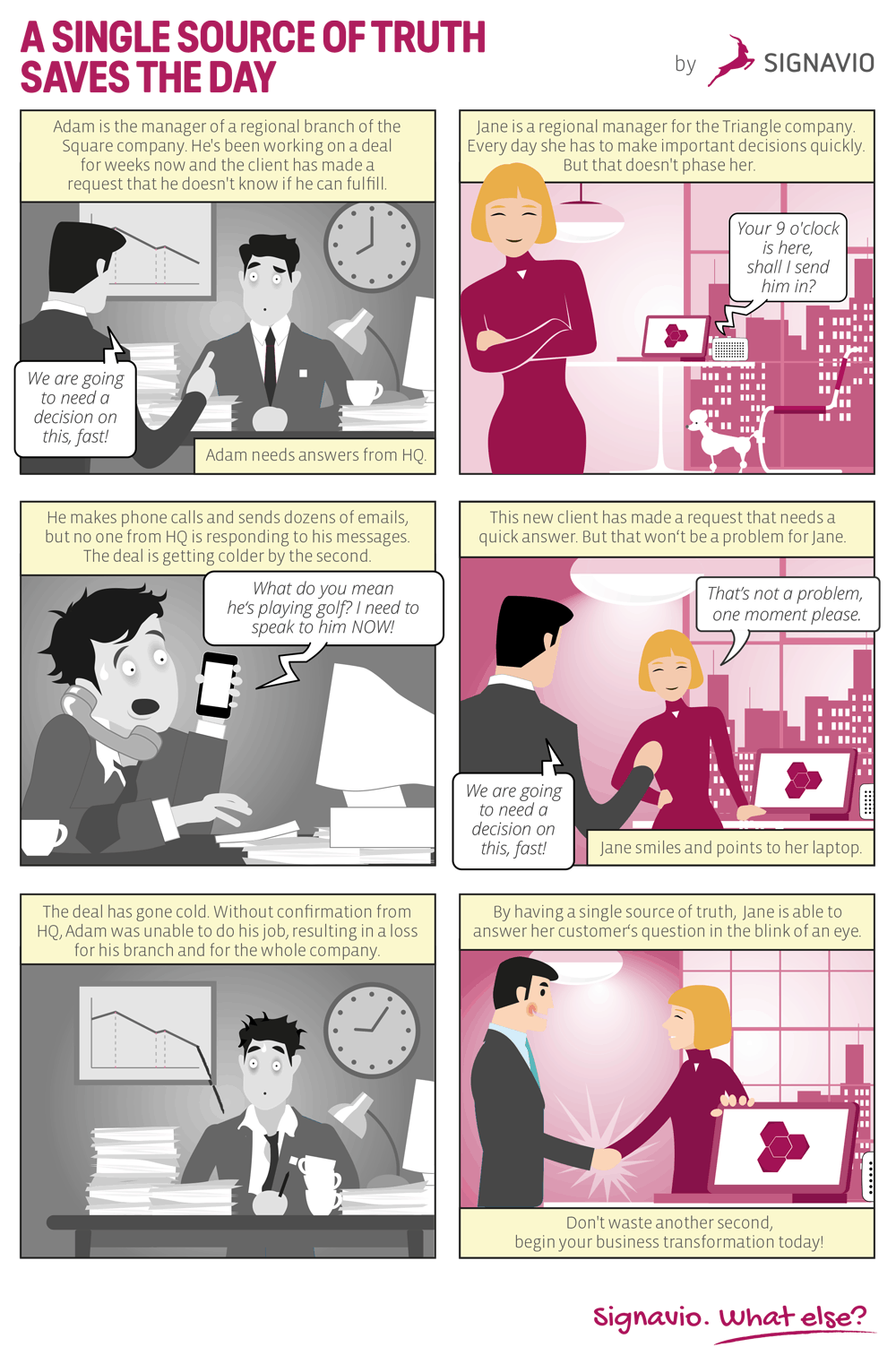 Of course, decision fatigue is compounded by lack of available information or access to important high-level answers and approvals. In the case above, Adam's options were twofold. He could have taken the decision into his own hands, potentially offering the prospect something he couldn't provide but retaining their interest. Or, Adam could have told his prospect that he couldn't fulfill their request despite not being fully sure if that crucial disappointment was really necessary. No wonder Adam is suffering from a serious case of decision fatigue!
3 ways you can avoid decision fatigue and remain productive and compliant
Create a single source of truth
First, create a knowledge base that captures the current state of all your business processes. This will allow employees to contribute with their own processes and share institutional knowledge that might otherwise be shared in an ad-hoc way, or lost altogether. The resulting knowledge base can then continue to expand and grow alongside your business.
Ensure that it serves as a single point of reference for you and your employees
Make sure your knowledge base is gospel, and that everyone in your team is singing from the same hymn-sheet. This will make onboarding and offboarding new employees easier, while meaning existing staff can more easily locate the answers to many of their common questions instead of pestering colleagues or other departments looking for resources. This saves everyone time and provides an opportunity for better collaboration on new issues, instead of wasting time re-creating resources that might already exist but no one can find.
Creating a single source of truth in a cloud-based system solves accessibility issues stemming from using a local drive. Instead of forcing all employees to work from one location or a designated office, you can equip your employees to better face the globalization of your industry. This not only allows you to focus on hiring the best talent regardless of geography, it also means your current employees aren't tied down to their desks.
How Signavio can help minimize decision fatigue
Signavio's Process Transformation Suite makes it easy to establish a single source of truth. Since it was designed with collaboration in mind from start to finish, commenting and sharing functions allow users to conveniently access information and contribute knowledge. In fact, the very heart of the suite lies in SAP Signavio Collaboration Hub, a central meeting point for all employees to exchange ideas and share information.
You can read more about SAP Signavio Collaboration Hub at our dedicated product page. If you're ready to start making your decisions work for you, instead of the other way around, why not sign up for a free 30-day trial with Signavio today.
Published on: November 20th 2018 - Last modified: November 13th, 2020