Kicking off Code Camp 2019 in style
Code Camp 2019 took place just last week, and with Signavio celebrating our tenth birthday this year, it was always going to be special. While only 20 or so people attended the very first Code Camp in 2009, in 2019 we welcomed over 300 employees from our offices in the US, the UK, Switzerland, Germany, Australia, the Netherlands, Singapore, and France.
First up, staff were treated to a set of inspiring and honest keynotes from the Signavio leadership team, which combined an appreciation of Signavio's history, a point-in-time summary of where we are now, and a set of big plans for how to get where we need to go.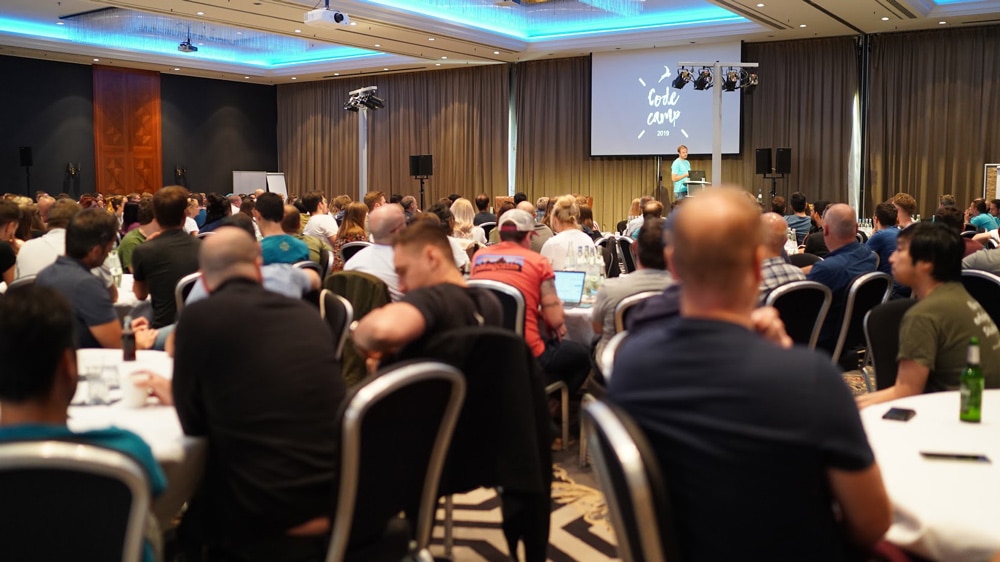 Co-founder and CEO Dr Gero Decker addresses the whole team.
As with every year, the focus of Code Camp 2019 was on growing our business, and working out ways to help more organizations unleash the power of process. But what's the point of bringing colleagues together from across the world if not to do a bit of team-building?
Welcome to sunny Leipzig!
Divided into small groups, the whole Signavio crew hit the streets of Leipzig to take on a series of tasks, from taking a photo with a specific statue...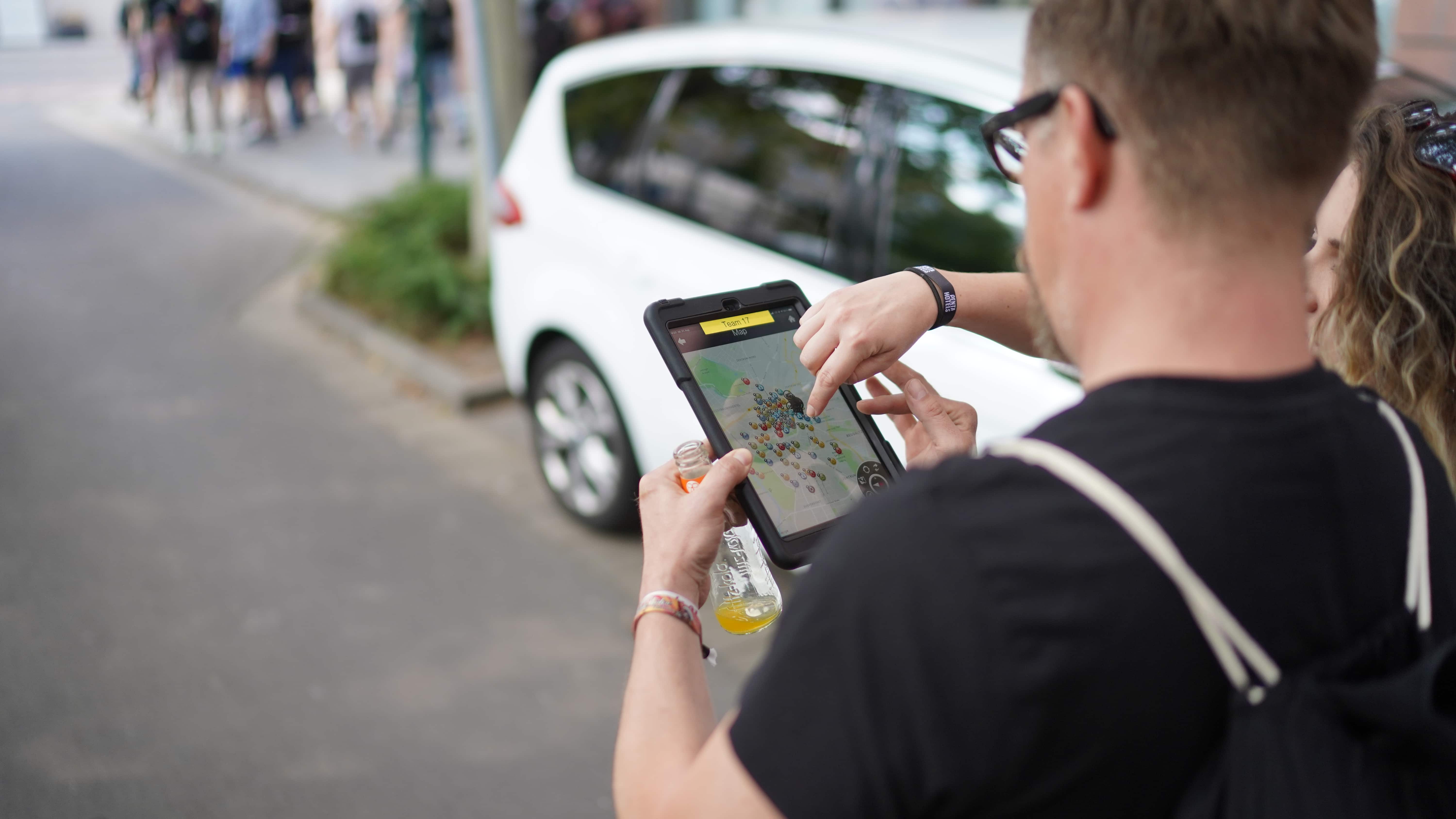 Found it!
...to working together to solve a few interesting challenges, including this group attempt to lift and balance a load together.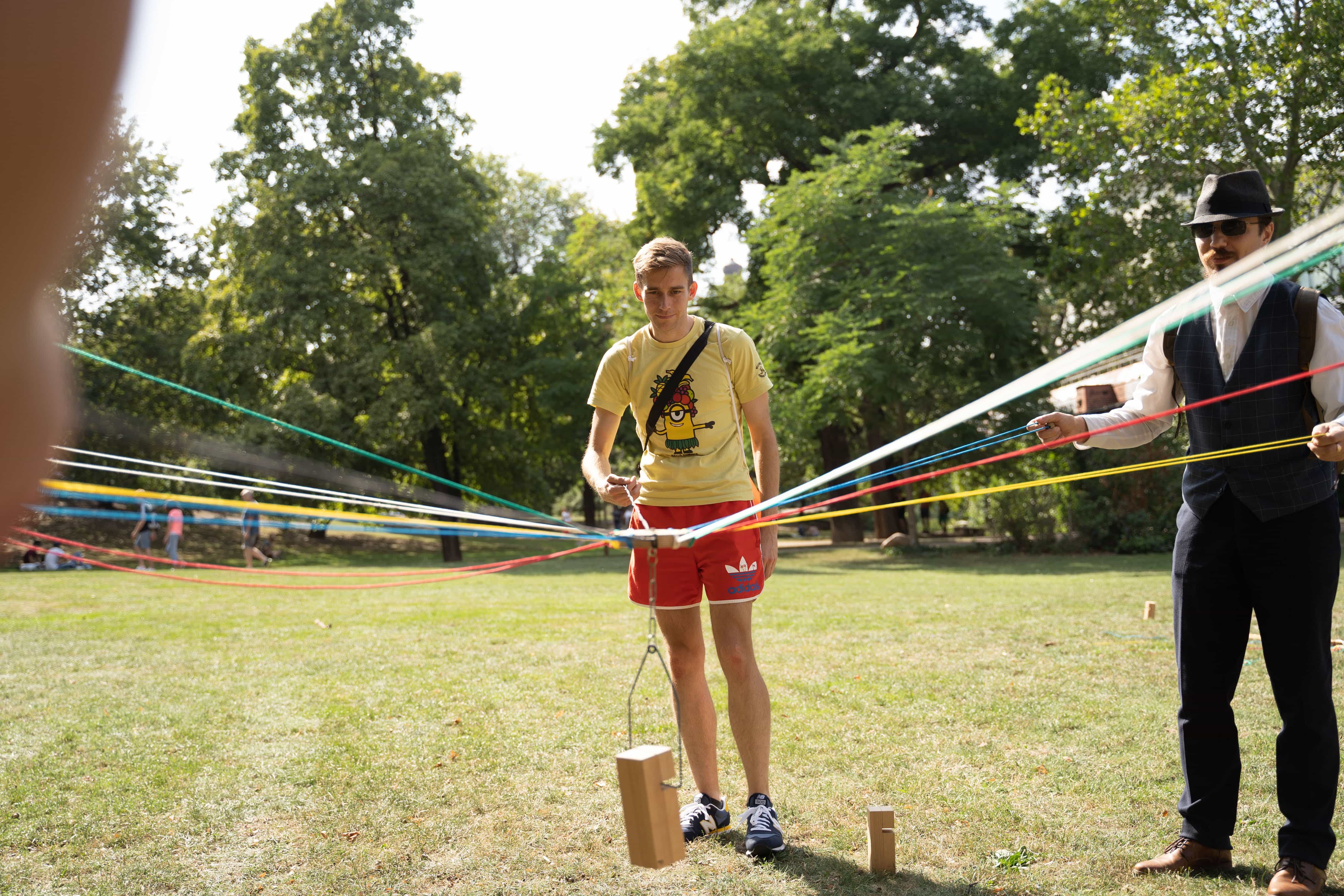 True colleagues help each other learn the ropes.
But we couldn't spend the whole time running around Leipzig...
Code Camp 2019—workshops galore
The next day, we got down to business. Code Camp 2019 had two tracks—a set of entertaining and informative workshops, and a series of coding/engineering projects. Each employee chose which of the tracks they preferred, then selected either three workshops to take part in, or which project they wanted to tackle.
Our list of workshops included sessions on corporate social responsibility, how to enter a state of "flow" at work, influential communication, presentation skills, stress resilience & self-care, and many others, while the projects included deep dives into the intricacies of the different tools within the SAP Signavio Process Transformation Suite, constructing automated issue alerts to speed up response times, and how to make Signavio technology accessible for people with disabilities. In each case, the goal was to make the way we work, simpler, faster, more collaborative, and more effective.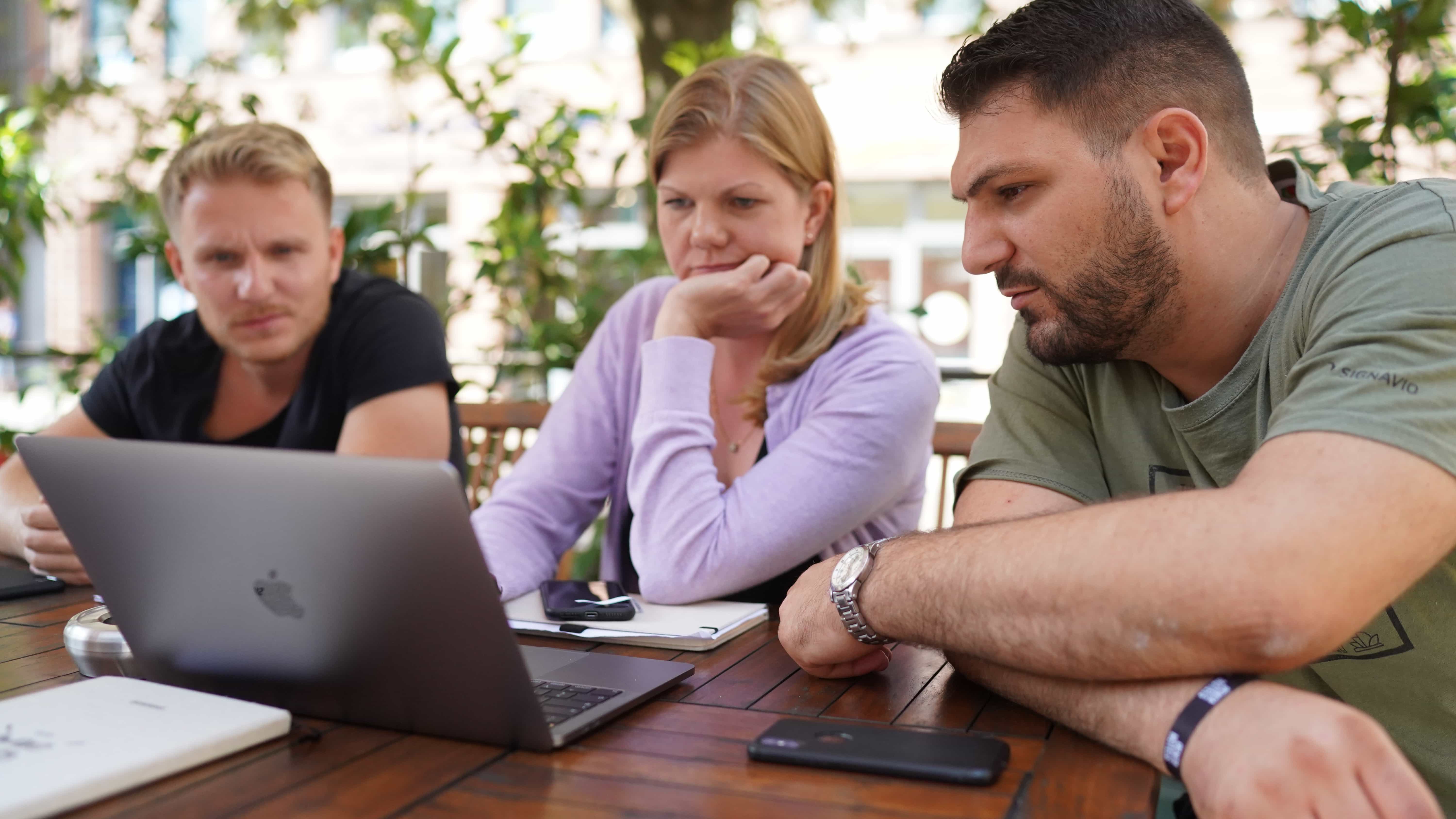 Concentration and collaboration are the keys to success.
Day two of Code Camp finished with a chance to let off some steam at a staff party, before day three opened with another round of presentations, summarizing the outcomes of the engineering projects and setting the stage for the rest of 2019, and the future.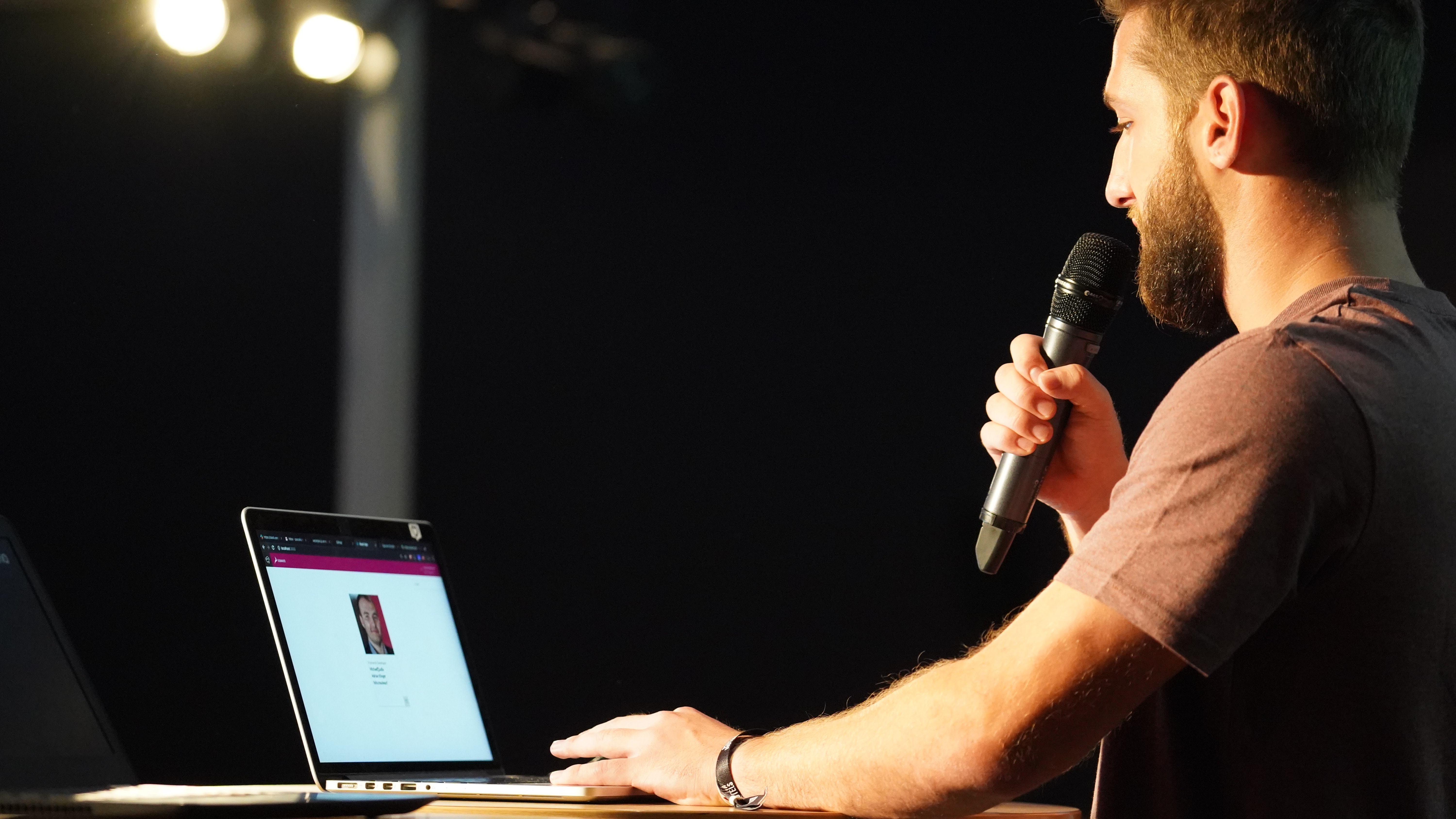 The last word on Code Camp 2019.
Full of ideas and inspiration, we were happy to relax on the bus to Berlin after lunch on the third day, definitely a little tired, but keen to put our insights to work back at the office.
Bring on Signavio Code Camp 2020!
If you'd like to be involved in next year's festivities, as well as work with a great bunch of talented people, take a look at what it's like to work for Signavio. You never know, next year's winner of the Signavio Code Camp Excellence Award could be you!
Published on: August 28th 2019 - Last modified: September 2nd, 2019