CIO Innovation Summit Nordics of IDG
Development is accelerating, and it is more and more important to constantly change. At the same time, we are on our way out of a crisis that has become a test of companies' and society's ability to innovate. On September 22, it's time for IDG's first CIO Innovation Summit, where leading CIOs and experts share experiences, insights and plans for how we work strategically with innovation in the organization, today and in the future.
We will discuss, among other things:
Sweden's innovative power and the way forward
The importance of balancing efficiency and innovation
How large companies and startups can work together for faster innovation
What the crisis has taught us about innovation and leadership
Why inclusion is a must to drive innovation
How to succeed with innovation hubs and innovation platforms
About the Event
Signavio Nordics is partner of the event! Meet us live for the latest issue, highlights and challenges in today's CIO's landscape upon Business IT alignment, Processes & Innovation.
If you'd like to book an individual meeting with one of us at the event, please send us an email at marketing.emea@signavio.com
About the presenter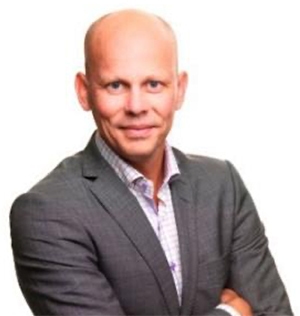 Gustaf leads the Nordics team out of the Signavio office in Sweden. He has 15 years of experience in the Software industry. He successfully built and led teams in companies of various sizes, such as Adobe, IBM and Oracle. Gustaf is passionate about leading teams in disruptive software companies and that's why he joined Signavio in January 2020.
Event Details
What: CIO Innovation Summit Nordics of IDG
When: September 22, 2021
Where: Online (Swedisch language)
Official Event Website: CIO Innovation Summit 2021