Benefits for you
We are excited to announce the general availability of the SAP Signavio Process Transformation Suite September 2022 release. The latest release provides new functionality and enhancements across suite, namely:
Your main benefits with this release are:
Fostering cross product navigation for collaborators and modelers
Improved UI, UX and troubleshooting
Continuous delivery on insights and recommendations
Reduced times to value and insights
Finally, both worlds unite in an updated design for SAP Signavio Process Transformation Suite. As a first step central elements such as the SAP Signavio logo and an updated color pattern give the solution a new look. Moving forward, continuous UI and UX improvements are leading priorities.
A dive into the details
We released the following features within SAP Signavio Process Transformation Suite:
SAP Signavio Process Insights
Data Activation / Deactivation gives customers greater control and clarity, as they can activate only the relevant data they need. This also helps reduce costs by using less data storage space.
Customer and supplier analysis helps users to quickly identify the underlying causes of performance issues as well as gaining insights into best practice cases related to customer/supplier data.
Customers now have the added option of a new Azure data center in North America, increasing data center choice.
The Guided Tour update, which is the first part in delivering Guided Analysis, is a user-friendly wizard that improves UX by guiding customers and new users in exploring Process Flows, accelerating time to insights.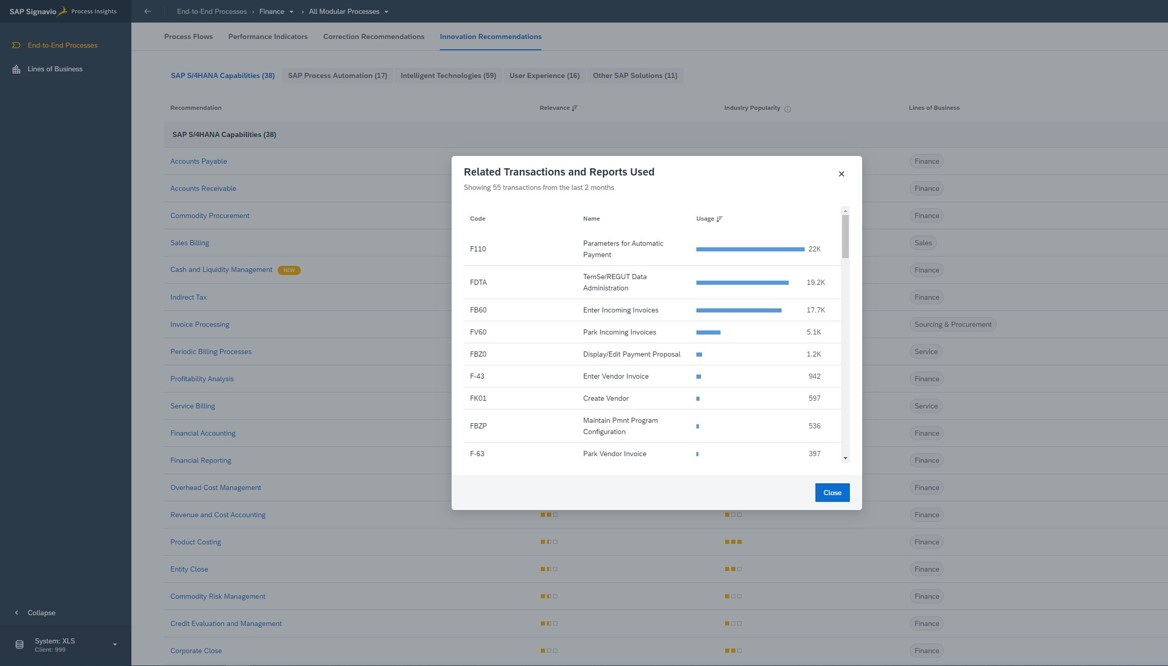 SAP Signavio Process Intelligence
New dashboards provide users with a much easier way to analyze, visualize, interact and monitor insights in the solution. Insights include now commenting and notifications, and users can now flexibility select attributes or metrics in automated insights.
The Q3 2022 product update offers an enhanced metrics library with increased usability, including dynamic filtering, sorting, search, explanatory tooltips and a SIGNAL metric preview.
The solution offers faster time to analysis and time to value with our newly released SAP Signavio Process Intelligence accelerators for SAP Plant Maintenance and SAP Sales Cloud.
Alignment of names throughout the product for consistency and easier adoption, as well as several UX and UI improvements.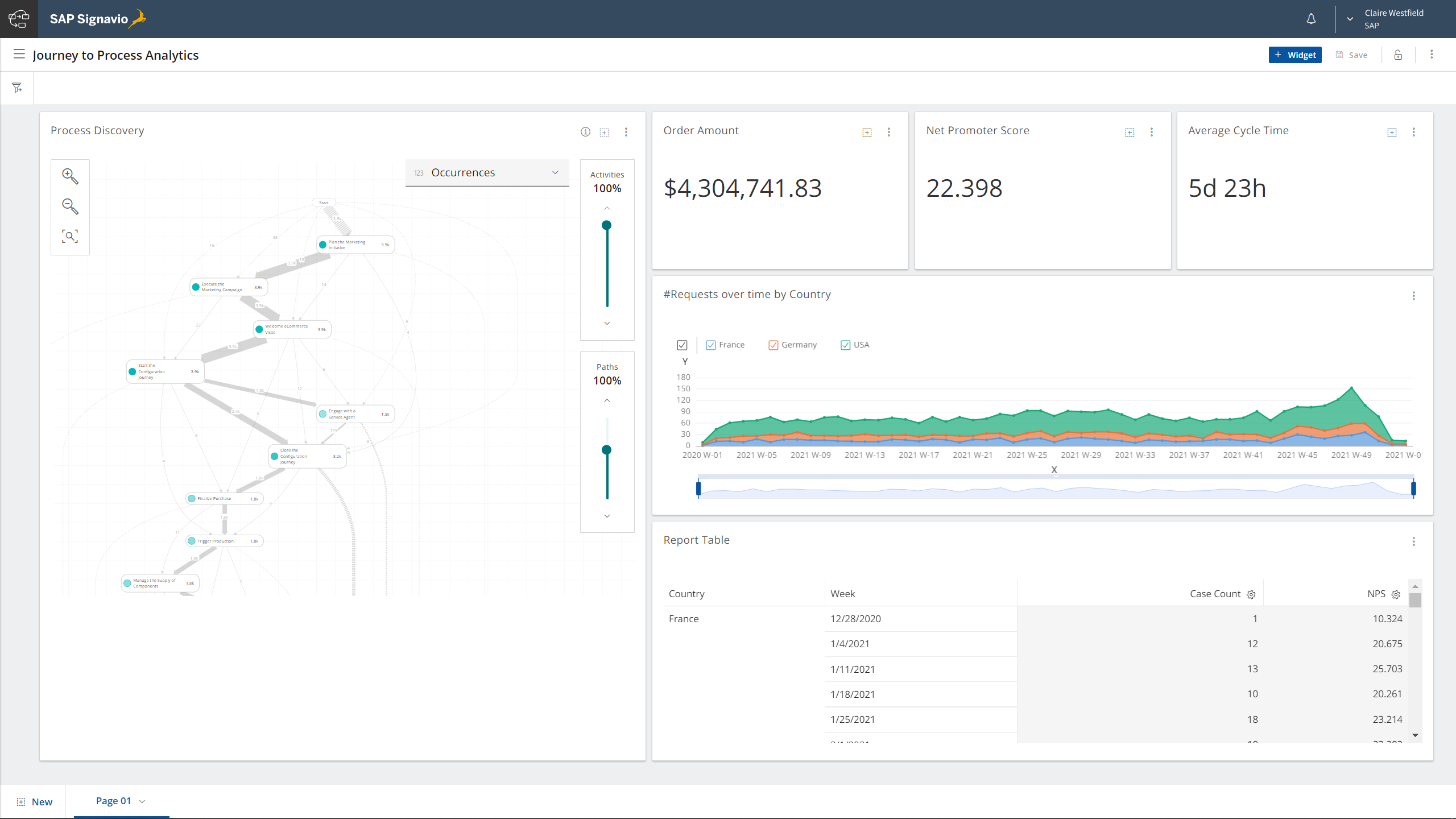 SAP Signavio Process Collaboration Hub
As well as improvements to the way users consume information, focusing on meaningful content, the Q3 2022 product update also provides faster rediscovery of all relevant activities and gateways. Plus, diagrams can now be presented live for process education and sharing.
SAP Signavio Process Manager
In addition to several improvements to UX and UI, SAP Signavio Process Manager workspace administrators can now set how long personal information is kept after a user is removed from a workspace.
In this update, the Export feature for the SAP Solution Manager 7.2 connector was removed from the roadmap, as it is included in the scope of development of a new and advanced connector.
SAP Signavio Journey Modeler
The Q3 2022 product update for SAP Signavio Journey Modeler provides management of revisions all in one place, enabling full transparency and better journey governance; the ability to discover journey models in SAP Signavio Process Collaboration Hub; and unified commenting and mentioning, which enables effective collaboration.
Partnerships
Different SAP Signavio instances can now be connected into a global LeanIX Enterprise Architecture Management workspace.
But that's not all...
Our Q3 2022 product update incorporates more new or updated features. Visit this detailed summary of all our features to learn even more.
This blog post only provides a high-level overview of the latest features and enhancements of SAP Signavio Process Transformation Suite with our September 2022 release. For more details, please read our release notes.
Published on: September 2nd 2022 - Last modified: November 22nd, 2022