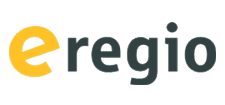 e-regio: Process mining for increased agility and enhanced customer focus
e-regio is a major regional energy service provider, offering services and consulting in electromobility, photovoltaics, and individual heating solutions, as well as electricity, gas, and water supply. About 400 employees work on advancing the energy revolution in the Euskirchen and Kall region of Germany.
e-regio wanted to ensure continued business growth and excellent customer service, and to be able to react flexibly in a volatile environment. To do so, they needed to harmonize, and partially redefine, operational processes, responsibilities, and IT systems. The aim was to make existing processes transparent, gain process data, and then quickly make the right operational and strategic decisions based on this data.
Improved strategic decisions – thanks to process mining and the
business process transformation portfolio
Before: Challenges and Opportunities
The merger of gas/water supplier e-regio and electricity providers required process, role, and technology modifications
Needed to detect weaknesses with a comprehensive process analysis
Wanted to ensure long-term customer satisfaction
Process optimizations had to be flexible to deal with the energy revolution, rising customer expectations, digital transformation, and a volatile environment caused by the pandemic and other global developments
Why SAP?
The SAP Signavio business process transformation solution portfolio enables 360-degree process documentation, analysis, and automation
Processes can be recorded intuitively and visualized transparently
After: Value-Driven Results
In-depth evaluations of optimization potential with transparent processes and associated costs
Better evaluation of potential automation projects with a greater understanding of current role structures and processes
Strong customer focus enabled by additional cross-functional process perspective
Simplified requirements management due to a newly-created process manager role, user-friendly process modeling, and user collaboration in the tool
Faster identification and implementation of necessary process adjustments to changing circumstances – for example, in gas procurement – with complete process transparency
"A lack of transparency prevented efficient implementation of some projects. We needed clear
processes and roles, as well as confidence in making important decisions and changes."

Rico Schellbach, Process Manager, e-regio