Movember 2019 at Signavio
In case you haven't heard, Movember is a social movement and fundraising event, where people grow or wear mustaches throughout November. Movember at Signavio was quite the event! Originally started in Australia in 2003 with a specific focus on men's health, Movember has since grown into a worldwide movement supporting all sorts of charitable causes, from prostate and breast cancer research, to suicide prevention and community resilience. The organization has raised over €540 million since it began.
In 2019, Signavio was proud to once again take on the Movember challenge. Colleagues from our Berlin HQ, as well as our offices around the world, got hairy for a good cause. In doing so, we joined other workplaces and individuals from participating countries including Australia, Canada, Denmark, France, Hong Kong, Ireland, Singapore, South Africa, Spain, the UK and the USA, to name just a few!
You can see some of the beautiful results from Signavians below:
Results of Movember at Signavio
Of course, Movember at Signavio is not just about looking good. The money we raised will be used to provide sanitary products and other hygiene materials to women's emergency shelters across Berlin.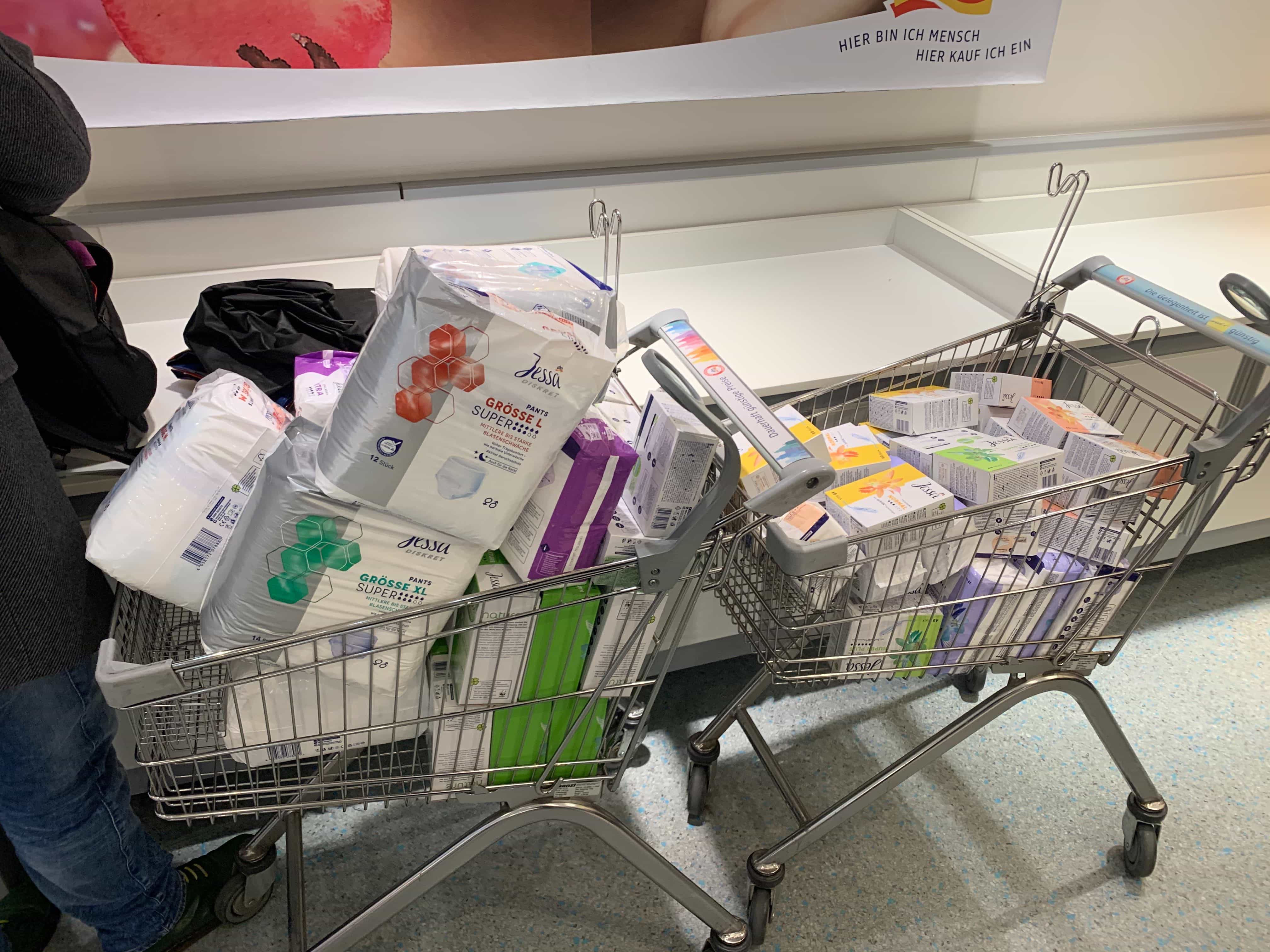 Purchasing supplies
Signavio management chipped in as well; the company matched the amount raised, meaning we were able to double the number of emergency shelters we supported, to six. This additional funding also meant we could provide a sizeable donation directly to a specific mental health project—Berlin's only psychological support center for homeless women.
We're already planning our charities—and our mustaches!—for next year. See you in Movember 2020!
More than Movember at Signavio
If you'd like more time to spend supporting good causes, instead of worrying about your organizational processes, let Signavio show you how to optimize and improve the way your business works. Register for your free 30-day trial of the SAP Signavio Process Transformation Suite, today!
Published on: December 4th 2019 - Last modified: December 6th, 2019