Prioritizing agility with automated insights
In uncertain times, agility is key. But sometimes you don´t have enough time or resources to perform a continuous, thorough and data-driven process analysis and improvement cycle. If issues or bottlenecks remain unidentified and unresolved your business performance will be hurt - as will the experience you deliver to your customers and stakeholders.
Customers today are expecting companies to match the high bar set by digital leaders who champion customer focus and operations. To address this, we are introducing automated insights for SAP Signavio Process Intelligence. This set of ready-to-use advanced statistics will help you simplify and streamline your data-driven process analysis efforts.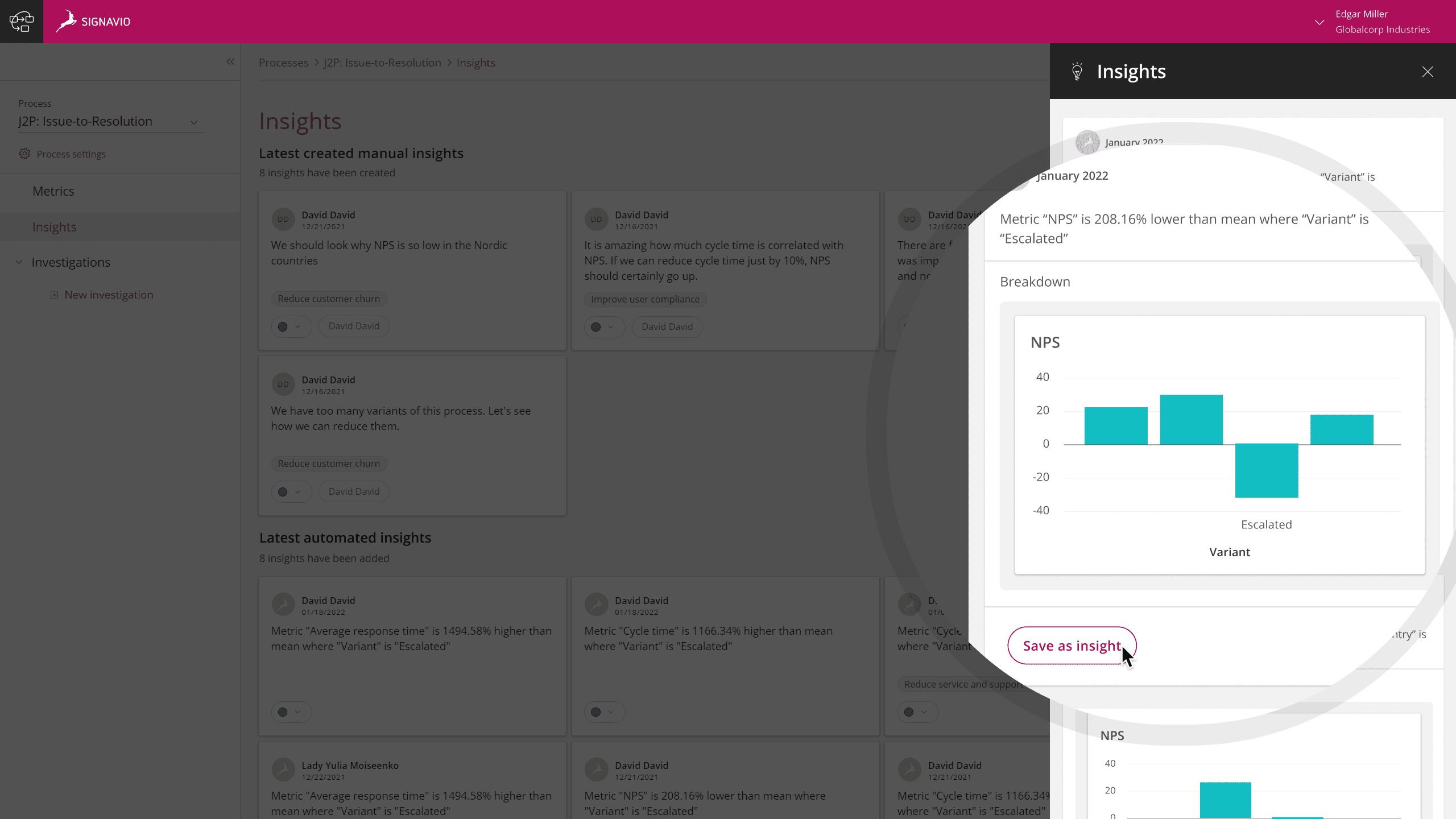 Reducing time-to-insight
Now you can reduce your time-to-insight by surfacing relationships or existing anomalies based on your process or experience data.
Maybe your cycle time is above the mean for a certain region, your NPS is plummeting, or there's a relationship between cycle time and NPS that you were not aware of. In any case, you'll be proactively alerted, and can quickly take steps to identify levers to solve these challenges, and many others like them.
With automated insights, we provide you with findings based on your own data. You can pick them up and start your investigations right away - an easy, fast way to help you focus your process data-driven analysis efforts.
Does this sound interesting? If yes, you're in luck: the SAP Signavio Process Intelligence beta program has started! To see automated insights in action, join our beta program today and try it for yourself. Apply now at www.signavio.com/request-a-beta/
Published on: January 31st 2022 - Last modified: June 28th, 2023