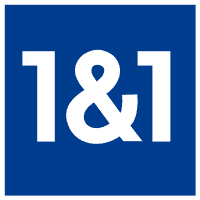 Mastering Process Modeling to Heighten Customer Satisfaction in a Highly Competitive Market
1&1 Telecommunications AG is one of Germany's leading telecommunications service providers, with more than 15.4 million customer contracts. The company offers a comprehensive portfolio of broadband connections and mobile tariffs complemented by value-added applications such as smart home solutions, IPTV, and online storage.
Operating in a highly dynamic market characterized by strong competition and a complicated regulatory environment, 1&1 prioritized customer satisfaction as a key strategy. Recognizing top-down business process modeling no longer measured up to its evolving needs, 1&1 looked to adopt a new approach. The goal was to achieve a high degree of automation as well as maximum flexibility in customer-facing pro­cesses.
Achieving Continuous Improvement in End-Customer Processes Using the SAP® Signavio® Process Manager Solution
Before: Challenges and Opportunities
Short time to market and high customer expectations in the home access and mobile end-customer products segment
Strong competition and a complicated regulatory environment
Why SAP
Integrated suite of SAP® Signavio® solutions to support business process management (BPM) lifecycle tasks
Modern, intuitive enterprise BPM tools offered by the SAP Signavio Process Manager solution
Interoperability with various third-party solutions for application development, as well as the platform neutrality of SAP Signavio solutions
After: Value-Driven Results
Improved customer satisfaction and optimized BPM using modeling that is explicitly desired by stakeholders and specific to the needs of distinct audiences
Introduced "BPM for everyone," giving all employees a one-day training session to understand diagrams and be a potential modeler of business processes
Facilitated the rapid implementation of a process through finitely planning and estimating at a very early stage, thanks to the close connection with enterprise architecture
Automated customer support processes such as call routing and fault clearance support based on a combination of BPM and decision model and notation models, taking advantage of interoperability with different tools
"We were amazed by the acceptance of SAP Signavio Process Manager among users. This is an advantage that only few software products have. The incredible number of stakeholder-specific diagrams shows the immense importance of process modeling and architecture mapping for our day-to-day success."

Mark Ross, Enterprise Architect, Solution Design Methods, 1&1 Telecommunications AG
SAP Signavio Process Manager