Join Signavio Live, the world's biggest virtual event in business transformation, OpEx, process mining and customer experience.
Thanks for making this a fantastic event! Session recordings are now available.
Signavio Live is one of the world's biggest virtual business transformation and process management events. Spread across 24hrs—on the hour, every hour—and spanning the world's time zones, Signavio Live offers unparalleled access to the process and operational excellence community.
Agenda - Register For Updates
Full Agenda
APAC Timezones
EMEA Timezones
Americas Timezones
01:00:00 GMT
11:00 am AEST
9:00 am SGT

Can a rapid delivery start-up culture be harmonious with operational excellence principles?
PEXA - Ben Johnson, Senior Business Analyst
PEXA (Property Exchange Australia) is Australia's online property exchange network operator. There are over 8,700 Members of the network and more than 30,000 users. These primarily include, Lawyers, Conveyancers and Financial Institutions. The Exchange allows for digital document preparation, financial settlement and electronic lodgement with Land registries nationally. Please join this session to hear about our journey balancing a culture of rapid product delivery with operational excellence, as well as, how we were able to continue business through physical site loss due to COVID-19.
Insight into 10 years of industry digital transformation

Striking the balance between rapid product delivery and risk mitigation

Why a start-up must have contingency processes
02:00:00 GMT
12:00 pm AEST
10:00 am SGT

Best of Both Worlds: How Deloitte Combined SAP and Signavio
Deloitte Consulting - Graham Hart, Director and SAP BPC Practice Lead
As a world leader in management and technology consulting, Deloitte has developed a business transformation solution that brings together the industry-leading digital transformation platforms of SAP and Signavio. In this session, you will find out more about how this solution enables:
An industry-leading transformation platform

Accelerated delivery of large SAP digital transformation projects, achieving real business outcomes and effectively managing change

Effective technology adoption through integrated processes, tools and applications
03:00:00 GMT
1:00 pm AEST
11:00 am SGT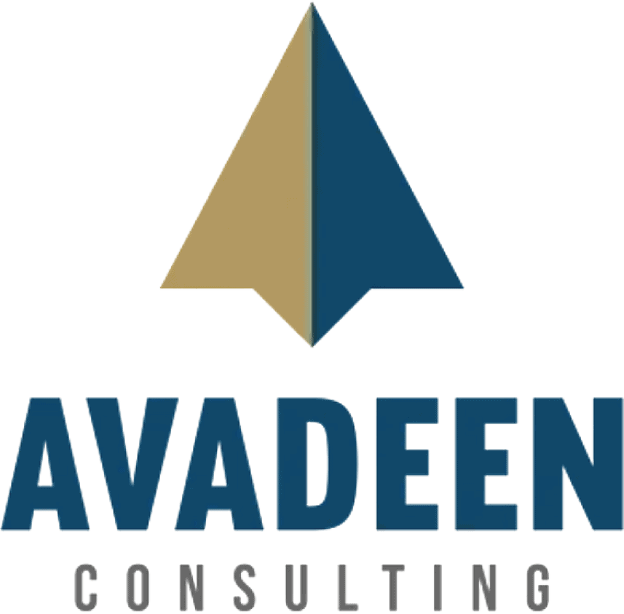 Banking Focus: Operational Resilience
Tiger Pillay - Principal, Avadeen Consulting
Regulators across the world are taking a greater interest in operational resilience strategies as part of their fiduciary duties in ensuring stability within the financial system. The critical significance of resilience is very apparent in the current environment as banks across the globe deal with tragic the circumstances of COVID-19 on its employees, customers and the broader financial markets. This discussion will focus on addressing the key challenges faced by banks in developing and implementing resilience strategies whilst at the same time ensuring that broader organizational goals are not compromised.
Key Takeaways:
Common global regulatory expectations on banks to manage operational resilience

COVID 19 impacts on banks in the medium to long term

Dependency on a well managed set of business processes to develop a robust resilience strategy
04:00:00 GMT
2:00 pm AEST
12:00 pm SGT

Process response strategies in the time of COVID-19
Michael Rosemann - Centre for Future Enterprise, Queensland University of Technology
The COVID crisis has three distinct, but very different implications on organisations, and subsequently their leaders, strategies and operating models. First, a number of sectors has to excel quickly and implement previously unseen process changes in order to satisfy new demands. This ranged from rapid scale-up in the retail and health care environment to radical process acceleration in the public sector or areas such as telecommunication. Second, various sectors have to convert their processes to deal with new restrictions, e.g., universities transferred physical classrooms to online delivery modes and, on a smaller scale, this can also be seen in domains such as entertainment, personal exercising etc. Third, and most painfully, organisations needed to hibernate and bring their processes to a stand-still. Redeploying these assets for different purposes, maintenance and education is one way to mitigate the related impact.
Key messages:
Excelling: Why we need Policy Lifecycle Management in the public sector

Converting: Rapid process digitisation in the higher education sector

Hibernating: Response strategies beyond process stand-still
05:00:00 GMT
3:00 pm AEST
1:00 pm SGT

Using Process Mining to Scale the Business
Sterlite Technologies - Mohit Mathur, Head Process Transformation
Process Mining can help drive value from end to end processes for simplification, automation opportunities, data based decision making and more. We will look at a few examples on how this can be achieved.
Process Mining in an end to end process scenario and some examples

Getting the business buy-in

How to use the output of process mining
06:00:00 GMT
4:00 pm AEST
2:00 pm SGT

How to implement "Real Digital Transformation Journey"
NTT DATA INTRAMART - Luis Ohri, SVP / Head of Global Business
NTT DATA Intramart Corp. is the leading iBPMS vendor in Japan with more than 7000 customers in Japan, Greater China and Asia Pacific mainly, providing Process Automation Capability coupling with Signavio suites. Learn how to make a true transformative leap in your organization, and realize a Quick Digital Automation Deployment followed by process analysis exercise. In this session, you will learn:
What goal and approach you would set for the successful Digital Transformation

The benefits of Process Automation Implementation from Process Optimisation output

SAP Signavio Process Intelligence Case Studies
07:00:00 GMT
9:00 am CEST
8:00 am BST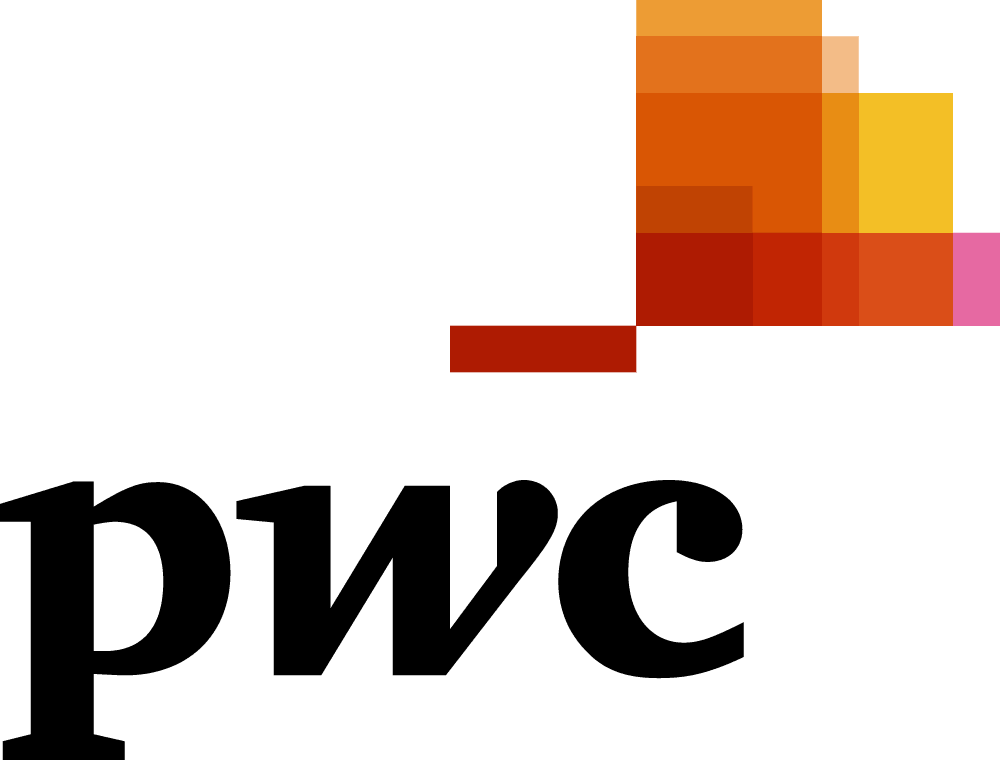 PwC's approach for implementing S/4HANA
Price­water­house­Coopers GmbH Wirtschaftsprüfungsgesellschaft (PwC):
Christian Ledulé, Partner & Part of the Senior Leadership Team at Digital Factory
Matthias Kroner, Senior Manager & Operational Lead of ERP/SAP at Digital Factory
Philip Raubart, Senior Associate & Operational Lead of Business Process Automation at Digital Factory
One of the key success factors for the implementation of S/4HANA is to combine aligned, transparent and consistent end-to-end processes with clearly assigned responsibilities and the SAP-customizing governance. In our session you will find out how the PwC S/4HANA Roundtrip helps to master this challenge and to design monitorable, stable templates for your rollout.
Our session will focus on:
Challenges during the implementation of S/4HANA

The PwC S/4HANA Roundtrip: From process identification to continuous monitoring

Benefits of the PwC S/4HANA Roundtrip
08:00:00 GMT
10:00 am CEST
9:00 am BST

Support integrated Process Management by using the Signavio API
Heraeus Holding GmbH - Nick Kringel, Group Process Manager – Method & Tools
As a globally leading technology group combining diverse business areas, Heraeus sees process integration as one of the keys to success. Be part of this session, to hear:
How integrated process management can help organizations connect applications with data sources

How Signavio API helps Heraeus to foster that integration process

How to establish a central hub for the management of processes, as well as SAP roles and authorizations
09:00:00 GMT
11:00 am CEST
10:00 am BST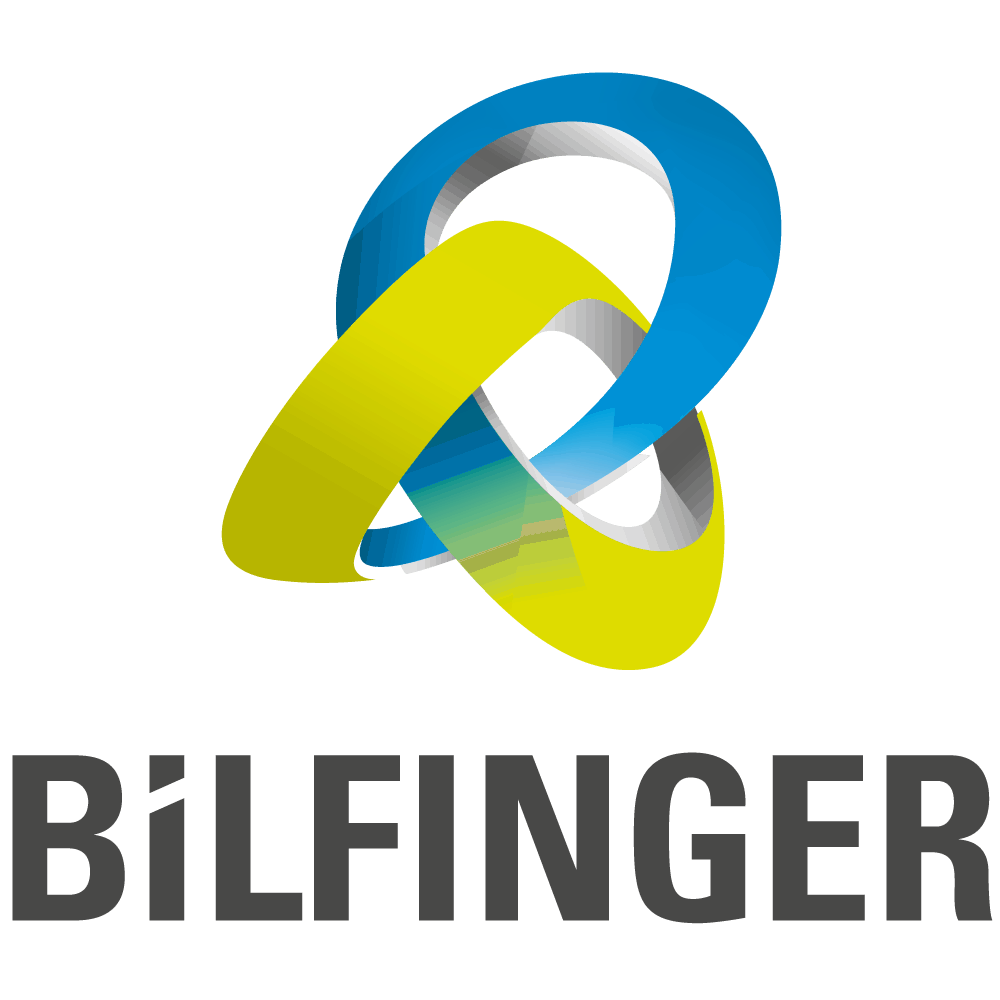 BPM implementation at Bilfinger
Bilfinger - Dr. Amir Bolboli, Senior Manager Business Process & Quality Management
Establishing Process Management at big size corporate companies is a complex task that needs to be done progressively and putting special efforts into changing the mindset of the end users towards process orientation. This session introduces a story on BPM implementation in diverse environments where different organizational units with different needs are involved.
Join this session for the practical insights on:
How to implement BPM in diverse and heterogenic environments?

How to get the stakeholder buy in for BPM?
10:00:00 GMT
12:00 pm CEST
11:00 am BST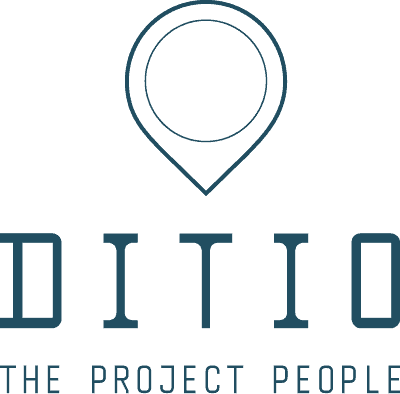 ISO 9001:2015 and ISO 14001:2015 implementation
DITIO:
Gerald Lie, Senior Business Consultant
Franklin Djowirono, Senior Business Consultant
How do you ensure as a company that your processes and products meet customer demand and quality standards? And how do you anticipate changing customer demand in time?
The overall strategic direction behind the initiative for Quality Assurance: The 'Why'.

Case study highlights: The 'Do's' and 'Don'ts'.

The value proposition of the project to the business: The 'Outcome'.
11:00:00 GMT
1:00 pm CEST
12:00 pm BST


Towards total process agility at Hospitality Digital
Hospitality Digital GmbH (a Metro Company) - Dr. Volker Gläser, CEO
Sprint Reply - Michael Jeschke, Senior Business Consultant
A key factor in being a fast and agile company within an industry that is nearly completely analog is to get your processes efficient and your customer journeys meaningful. Together with Signavio and Sprint Reply, Hospitality Digital is striving to process leadership in the hospitality industry to provide digital tools to restaurateurs around the world.
Total Process Agility at Hospitality Digital

Challenges before, during and after the foundation of the company

How Sprint Reply tackled the process landscape
12:00:00 GMT
2:00 pm CEST
1:00 pm BST

End-to-End Process Engineering @Coca-Cola European Partners
Why reporting is an important instrument?
Coca-Cola European Partners:
Katy Murarotto, Associate Director - Business Process Mgmt Lead Tools, Governance & Methodology
Giovanni Angeli, Senior Manager Business Process Management
Gottfried Koch, Director Business Process Management
When three companies merge, and when 13 countries are striving for the same goal, the need for transparent, up-to-date reporting is essential. This improved operational visibility and understanding improves company decision-making and helps drive collaborative communication between teams. Today, we want to share the 'how', 'what', 'when' and the 'why' we measure our goals towards excellent customer service!
How to analyse, report and share with the Business / Users the areas they can improve in their daily work on processes?

Where & What measurements can be used to best drive business value?

Why should we improve communication to improve excellent customer service?
13:00:00 GMT
3:00 pm CEST
2:00 pm BST

Business Continuity in times of crisis
Signavio - Dr. Gero Decker, Signavio co-founder and CEO
The COVID-19 crisis presents unprecedented and extraordinary challenges for us all. In our personal lives and at work, it's now about finding new ways to meet these extremes and to find new business continuity strategies. In this session, Signavio's CEO will offer insights on navigating through uncertain times.
How process management can help your company prepare a backup plan, communicate it company-wide, and roll it out rapidly

The importance of digital transformation to support agility and responsiveness

The power of collaboration in deciding on and implementing new ways of working
14:00:00 GMT
4:00 pm CEST
3:00 pm BST

The Total Economic Impact of SAP Signavio Process Transformation Suite
FORRESTER - Jan ten Sythoff, Senior TEI Consultant
Signavio - Stefan Krumnow, Global SVP Customer Service
Organizations have historically struggled to quantify the financial impact of process optimization. We all know there is immense value to be created, but how will great processes truly impact your bottom line? Join this session to find out, as well as more on:
Monitoring financial impacts and RoI in an environment of transformation and complexity

Why implementing a single source of truth is more than just consolidating multiple tools

Understanding the financial aspect of Signavio implementation
15:00:00 GMT
11:00 am EDT
8:00 am PDT

Process, People, Technology
Jabil:
Michal Wierzchowski, Sr. Director Operations Solution
Summer Rawlins, Sr. Director Organizational Effectiveness
With so much data available and so many different ways to capture it, we can sometimes lose sight of what it all means. How can businesses cope with the influx of information, let alone manage it to secure value? Global manufacturing solutions provider Jabil will share the successful approach they've taken, so you can learn:
How to leverage IBPM (Integrated Blueprint Management) to connect PEOPLE, PROCESS and TECHNOLOGY

The 'five pillars' approach Jabil used to drive transformational outcomes

Tips to implement a management system to deliver one streamlined view of your company, and sustain operational excellence
16:00:00 GMT
12:00 pm EDT
9:00 am PDT

Leading a Successful Tech-Enabled Transformation: Critical Steps for Differentiated Results
Deloitte - Courtney Thayer, Principal
Today, business transformation is imperative to stay ahead of your competition, build strong relationships with customers, improve margins, and meet regulatory expectations. In this webinar, we'll discuss the approach for a successful tech-enabled business transformation, bringing Deloitte Consulting's success stories from the field using market-leading technology from Signavio.
Why and how to deploy process lens to accelerate transformation, sustain results, and drive continuous improvement

When and how to use Innovative tools, including Process Modeling, Process Mining, Robotic Process Automation, Artificial Intelligence and Machine Learning, to sustain transformation

How to drive collaboration and engagement among stakeholders working remotely across the globe
17:00:00 GMT
1:00 pm EDT
10:00 am PDT

A data-driven and human-centered approach used to transform Procurement at CRH
BPM-D - Peter Franz, Managing Director and Co-CEO
Signavio - Alessandro Paolo Manzi, Product Lead PI
Transformations can be extremely risky endeavors when processes are left out of the equation. In this session, you will discover how a combination of process management and process mining is helping CRH, a global cement leader, to accelerate return on investment and safeguard budgets and timelines.
The benefit of an integrated end-to-end mining & modeling approach

Rapid Process Improvement as a way to accelerate ROI

Putting the "P" into RPA - aligning the automation journey
18:00:00 GMT
2:00 pm EDT
11:00 am PDT

Business Process Management - Enabling Transformation at Seagate
Seagate - Sarah Beasley, Sr. Analyst - Business Process Management
Seagate is one of the world's leading data storage companies. Established in 1978, Seagate knows how vital it is to change with the times. This presentation will offer an overview of the business transformation and process management at Seagate. You will learn:
How Seagate utilizes the Process Classification Framework to enable the Business Process Management program

How to connect people, process, and technology to drive performance through value streams
19:00:00 GMT
3:00 pm EDT
12:00 pm PDT

Jackson's Look From The Outside In: Relating Customer Journeys with Internal Processes
Jackson National - Tommy Quinn - Business Process Engineer
Jackson's Business Process Engineering team is working to empower their colleagues—they want every process owner to pursue goals that move the needle in the company's strategic direction. In this session, you will discover Jackson National's outside-in approach, and learn:
The benefits of linking each level of operations in a clear and visible way, from the customer journey to the business process

How to set and monitor key metrics at each level, to measure operational success

Tips and tricks for 'closing the gap' between customer experience and business processes
20:00:00 GMT
4:00 pm EDT
1:00 pm PDT

Process Mining in Action: Practitioners experiences
Dr. Lars Reinkemeyer - Visiting Scholar UCSB, Editor of the Book "Process Mining in Action"
Learn from Practitioners, who have successfully deployed Process Mining projects in different industries, functions and roles.
Principles: How to get started and key learnings

Use Cases: 12 examples, how Process Mining has created operational value

Outlook: Trends and future Vision
FAQs
How do I access this virtual conference?
Registering for the event gets you access to all sessions. You will receive a single link that will be valid for the entirety of the day.
Will I receive a recording of all sessions?
Yes. By registering you will automatically be included in a follow-up email that includes recordings of all Signavio Live sessions. You can expect to receive that email within a week of the event's completion.
Will I be able to ask questions of the presenters?
Yes. You will be able to ask a question at any point during the session, and it will be answered during the Q&A portion of each presentation.
What language will the presentation be in?
All presentations will be conducted in English.
Does Signavio Live cost anything to attend?
No! You can participate in the entire conference free of charge.
Who is Signavio?
With over 1 million users in over 1,500 companies worldwide, Signavio is a leading provider of business transformation solutions. We are committed to helping business and IT professionals continuously learn and improve through our free webinars, downloads and e-learning courses.