So, you want to make your process management life easier? Welcome to the club! Signavio is well-known for having a Business Transformation Suite that is easy to understand and simple to use—just see our customers' views on using Signavio technology to drive successful BPM implementation. Of course, we are always keen to increase the functionality of our tools, and improve outcomes for our customers...
Three features to make your process management life easier
No-code DMN decision model execution
A simple adaptation makes it possible to create any decision management notation (DMN) model, then simply include the whole thing as a process step within Signavio Workflow Accelerator. This not only reduces the risk of a wrong decision but also allows the processes based on the decision to be carried out more efficiently. The screenshot below shows an example of the "DMN Task" object: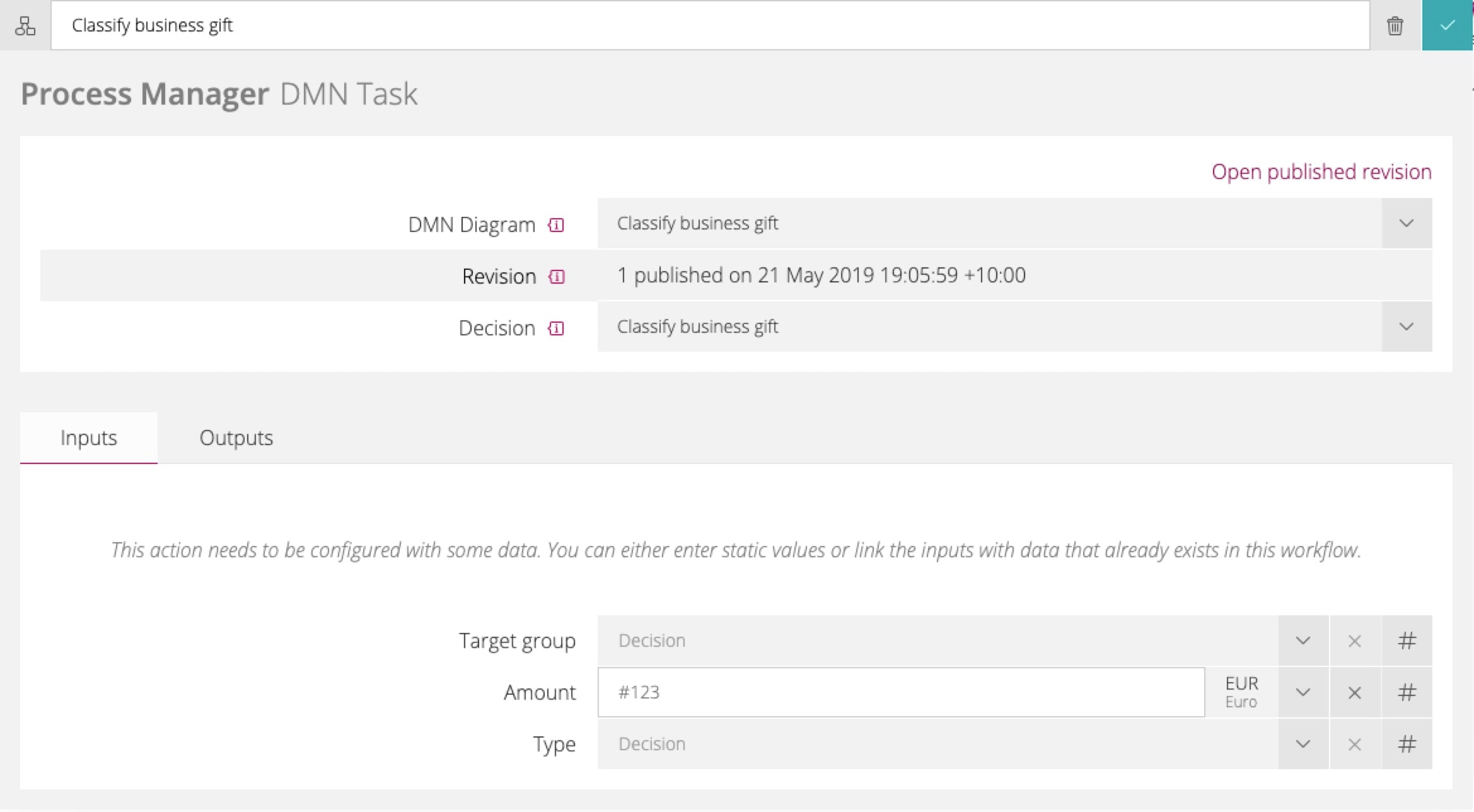 In short, you can design and maintain business requirements of almost any level of complexity, without requiring developer support, simply by replacing complicated workflow logic with pre-defined, no-code business rules. This helps you easily comply with the legal requirements applicable to your processes, and enables your employees to focus on adding value to your business as a whole.
(For more detailed information on including DMN decisions in process models, you can view our in-depth guide on how to automate complex business rules. Just another resource to make your process management life easier!)
Process Management Dashboard
For Velocity Edition users, the new dashboard in Signavio Collaboration Hub gives you instant insights into how any process modeling workspace is used, as well as the most crucial process usage statistics: the total number of models stored in each top-level directory, the top 20 most-visited models, models with the most comments, and more: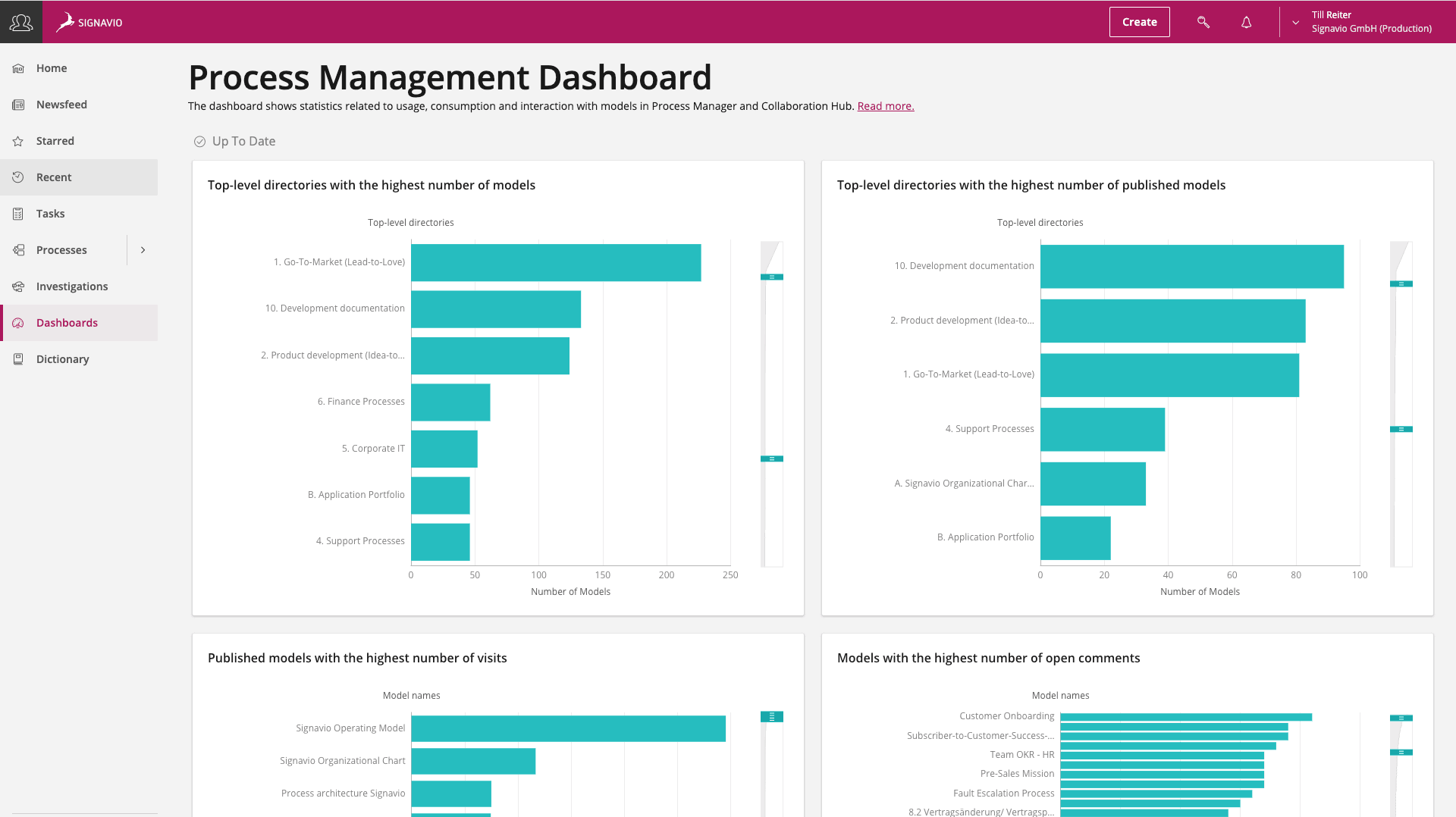 BPMN simulation in seconds
Instead of seeing the elapsed time in minutes only when you simulate one of your business process models, you will now also be able to see the elapsed time down to the second. Not only this, but you can now simulate your processes and generate reports at an even more granular level. This improved understanding means it's easier than ever to make the decisions required to increase your organization's productivity and efficiency.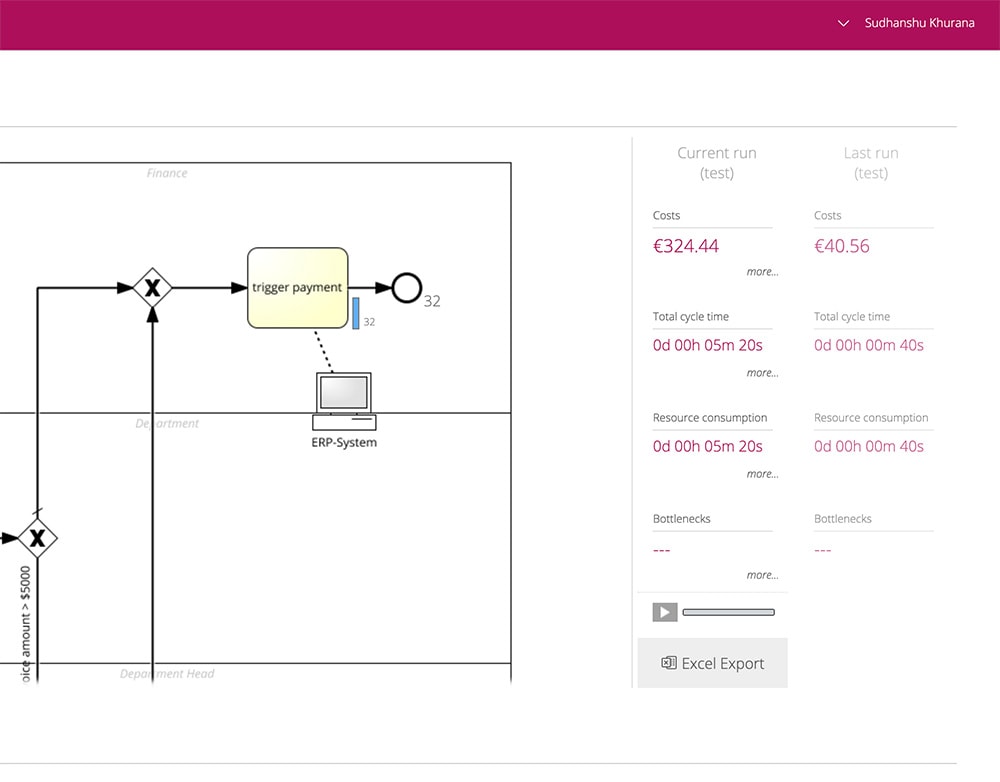 In addition, simulating process times more precisely offers better support if you are planning to introduce robotic process automation (RPA) technology. When it comes to automating processes, even a few tenths of a second here and there can add up to huge savings in time and money.
Next steps
You can find out more about updates to the Signavio Business Transformation Suite at our Velocity Edition page. If you're ready to see how the latest, cutting-edge technology can make your process management life easier, why not sign up for a free 30-day trial with Signavio, today.
Published on: January 13th 2020 - Last modified: November 13th, 2020