State of the Nations: Business Transformation in the Nordics
To understand the 'current state of the nation' for business process management Signavio held a survey. The aim is to discover where these businesses are at currently in evolving their business processes and where they want to get it to.
Business process management (BPM) helps you understand the way your business processes work. Instead of being content to scan the surface, you can take a deeper dive and bring game-changing insights up from the depths of your data. In the same light, collecting and analyzing information on the way organizations actually use process management helps reveal the bigger picture of its impact across industries and regions. Are companies ready for the next step along the transformation journey towards IoT, machine learning, intelligent Cloud ERP SAP S/4HANA, and the Intelligent Enterprise?
During the webinar we will present the results of the survey. To give insights & suggestions that examines process maturity levels and the ways business leaders in the Nordics use the power of process management to optimize their businesses. The research was conducted in businesses with over 1,000 employees and unlocks the nation's 'current state' for business process management. It reveals where Nordics companies are currently evolving their processes and where they want to reach. Don't miss this opportunity!
This webinar will include the following topics
Where are companies on their business transformation journey?
Where are you on your business transformation objectives?
How are they achieving business transformation?
What are the challenges within business transformation?
Any questions? We are happy to help – contact us at: marketing.emea@signavio.com
About the Presenters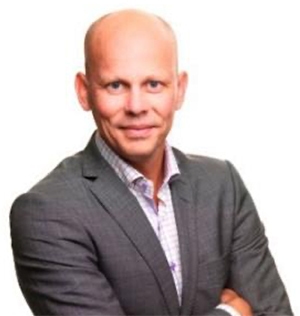 Gustaf leads the Nordics team out of the Signavio office in Sweden. He has 20 years of experience in the Software industry. He successfully built and led teams in companies of various sizes, such as Adobe, IBM and Oracle. Gustaf is passionate about leading teams in disruptive software companies and that's why he joined Signavio in January 2020.